Healthy Cranberry Sauce Recipes
No More Jelly! 3 Quick and Easy Cranberry Sauces
It's not really Thanksgiving until the turkey's on the table, but it's not official unless there's cranberry sauce to complement the main. The classic combo practically makes the holiday dinner — but you don't have to resort to the processed, sugary, store-bought jellied cranberry sauce if you're feeling overwhelmed in the kitchen. These low-sugar, lower-calorie cranberry sauce recipes are far more flavorful and nutritious, and super quick to make!
Cranberry Apple Orange Relish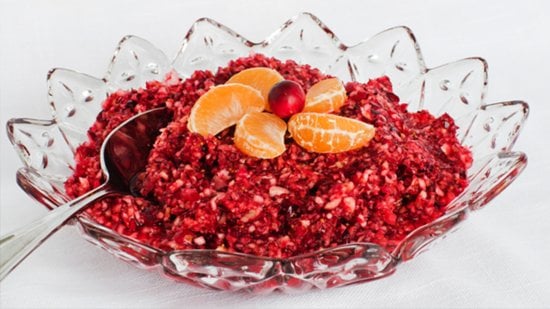 Source: POPSUGAR Studios
A bag of cranberries, a chopped orange (no peeling required!), and a chopped apple are pretty much all you need for this cranberry relish that comes together in a flash. The fact that this relish is raw means that you benefit from all the ingredients' nutrients, especially vitamin C.
Classic Cranberry Sauce
Photo: Leta Shy
For a more classic take on the cranberry side, opt for this vanilla-orange cranberry sauce recipe. This sweet and tart, 75-calorie sauce is a perfect addition to your Turkey Day dinner.
Cranberry Pomegranate Sauce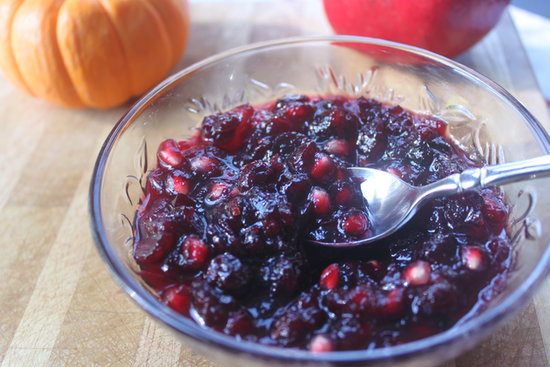 Photo: Jaime Young
Talk about antioxidants! This cranberry pomegranate sauce adds a major disease-fighting punch to your holiday dinner. Easy to make and very versatile, this sauce is even amazing on your day-after pancake breakfast!