Healthy Creamed Swiss Chard Recipe
No-Cream Creamed Swiss Chard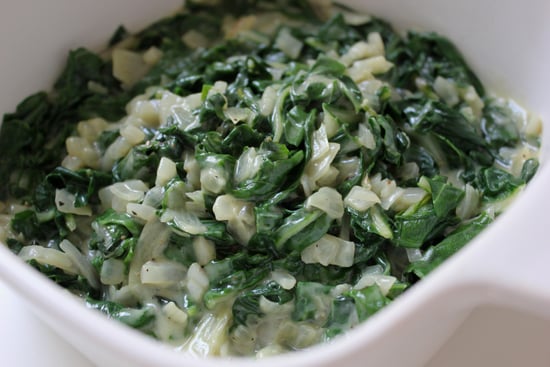 With the sheer amount of delicious dishes that will be on the table for Thanksgiving, it's nice to have an option that's lighter than the rest of the fare. While this healthier creamed Swiss chard tastes creamy and comforting, the butter- and cream-free recipe makes it the perfect counterpart to all that dense stuffing, buttery biscuits, and thick gravy on your plate.
Notes
This recipe only takes a few minutes to cook, so you can wash and cut the veggies in advance and cook this dish about 10 minutes before you're ready to serve dinner.
Ingredients
1 tablespoon olive oil
2 shallots, chopped
1 tablespoon all-purpose flour
1 cup unsweetened almond milk
1/2 teaspoon ground nutmeg
1 teaspoon salt
1/4 teaspoon ground black pepper
1 large bunch green Swiss chard, washed thoroughly and roughly chopped
Directions
Heat a large skillet over medium heat, and add olive oil. Heat through, and then add shallots and cook until translucent, about 3 minutes.
Add flour and cook, stirring constantly, for 1 minute. Add milk, nutmeg, salt, and pepper; raise heat to high and cook, stirring constantly, until mixture is reduced by half, about 2 minutes.
Add chard and cook until tender and coated with the thickened milk mixture, about 3 to 4 minutes. Serve immediately.
Serves 4.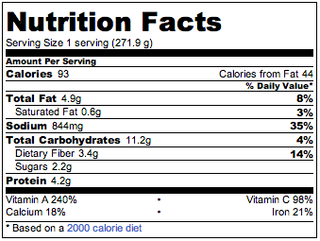 Information
Category

Side Dishes, Greens

Cuisine

North American