Healthy Eating Tips For a Busy Person
10 Healthy Pantry and Fridge Staples For Busy People
If a busy schedule makes it hard for you to make healthy homemade meals and refuel yourself after a hard workout, here are 10 shopping tips to keep in mind when combing through the supermarket aisles. These shopping habits will make it easier for you to eat healthier and prepare home-cooked meals that will fit into your busy schedule.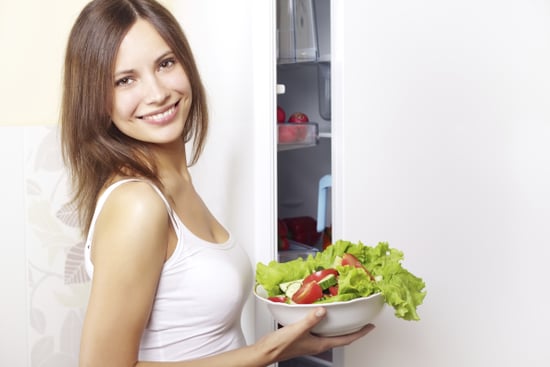 Keep canned tuna and/or beans in your pantry at all times to quickly throw protein onto a salad or in pasta.
Have whole-grain crackers, and have at least one of these proteins ready in the fridge: nut butters, cheese, or sliced turkey.
Eggs, ground beef, or veggie sausages can be quickly sauteéd for a fast dinner protein.
If you're constantly throwing out stale snacks, opt for these foods that have a longer shelf life: dried fruit, corn kernels (for homemade popcorn), and

nori

seaweed.
Choose fruits and veggies that require little preparation. You can quickly steam green beans and kale. Berries like raspberries, blueberries, and blackberries can be thrown on top of Greek yogurt, in a smoothie, or on top of salads.
Click here for more healthy cooking tips.
While it's not the most economical choice, sometimes having frozen brown rice or cooked, packaged quinoa on hand will save you 30-45 minutes.
Buy a whole chicken and roast it during the weekend, or purchase one that is already roasted. You can enjoy the breast on night one, then shred up the darker meat for salad, casseroles, or soups throughout the week. The bones can be reserved to make chicken stock.
Stock the freezer with ready-to-eat fruits like mango and strawberries and ready-to-heat vegetables like frozen chopped spinach, diced sweet potato, and green peas.
Lemon, parsley, garlic, and ginger are staple items you should always keep around. They add freshness to pasta and grain dishes, salad dressings, juices, and meats. The options are truly limitless.
Rather than buy individual bars and protein smoothies as needed, buy these items in bulk. After workouts or for a grab-and-go breakfast, you are prepared to nourish yourself immediately.