Healthy Fall Salad Toppings
Seasonal Salad Swaps: The Healthiest Ways to Top Things Off This Fall
While piling the greens on heavy is always a good strategy for a healthy salad, unhealthy toppings ruin the best intentions. Keep things fresh this season with these healthy swaps using Fall favorites — out with the old and in with the new!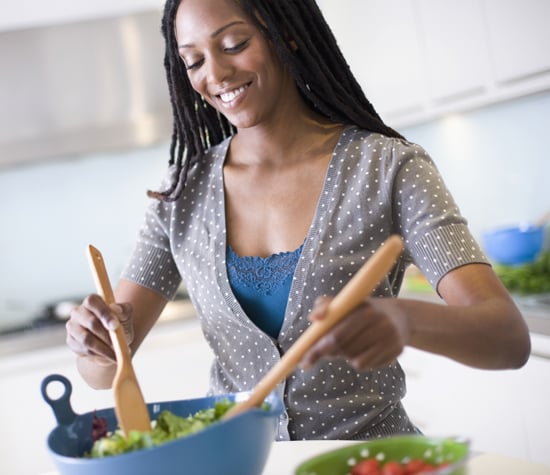 Skip dried fruit . . . and add fresh apples. Raisins and dried cranberries can be a delicious addition to a healthy Fall salad, but too many really pack on the calories or sugar. In their place, slice up some fresh apples. This way you're making the most of this tasty fruit at the peak of its season.
Skip candied nuts . . . and add pomegranate seeds. Pomegranates are only available for a short time, so we've got to make the most of them while they're available. Their tart seeds add the crunch you desire when you're craving it from nuts.
Skip cheese . . . and add roasted root veggies. While replacing the flavor of cheese is a difficult swap, lightening up on dairy will help you reach weight-loss goals. Adding roasted carrots, turnips, or beets to a salad will bring a new dimension of flavor and offer a similarly smooth texture.