Healthy Fast Food Options
8 Healthy Fast Food Options
With the latest study claiming fast food is as addictive as drugs, breaking your Mickey D's habit cold turkey may be a bit daunting. Luckily, there are some healthy, or healthier, options at your fave fast food joints that can help you stay on track, even when you (accidentally) find yourself in the drive-through line.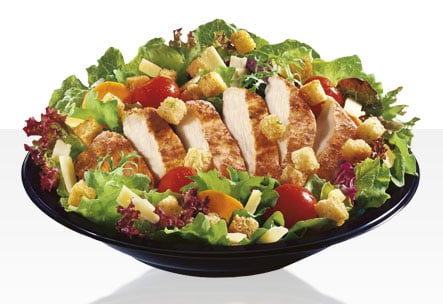 Here are eight of our picks:
McDonald's — The Caesar Salad with Grilled Chicken, sans the dressing, has 220 calories, 6 grams of fat, and 890 milligrams of sodium.
Burger King — BK's Spicy Chick'n Crisp Sandwich has 290 calories, 12 grams of fat, and 670 milligrams of sodium.
Taco Bell — One Crunchy, Fresco Style Taco has 150 calories, 8 grams of fat, and 370 milligrams of sodium.
To see the final five healthier choices,
.