Healthy Flank Steak Dinner
Your Healthy Valentine: Wine-Poached Steak With Haricots Verts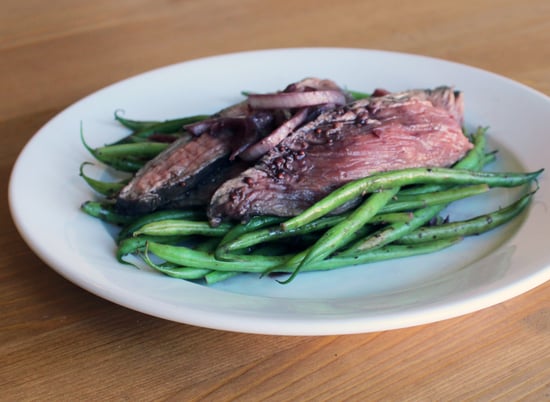 This inventive method of poaching lean flank steak in red wine takes a little patience, but the results are worth the effort. At less than 350 calories per serving, this dish makes a special Valentine's dinner you can enjoy guilt-free — just save a little room for dessert!
Ingredients
1 pound flank steak or flap steak
2 cups Cabernet or other dry red wine
1 beef or vegetable bouillon cube or 1 teaspoon bouillon paste
1 clove garlic
1/2 small onion, thinly sliced
2 sprigs oregano
2 sprigs thyme
2 black peppercorns
1 bay leaf
2 teaspoons Dijon mustard
1 pound haricots verts or green beans
Fresh cracked pepper and coarse sea salt
Directions
Pat the beef dry with paper towel. In a large heavy-bottomed pot or sauté pan, combine Cabernet and bouillon and whisk to dissolve.
Bruise the garlic with the side of a knife and add to the pan with the onion, oregano, thyme, peppercorns, and bay leaf.
Bring the mixture to a gentle simmer, then lower heat until only a few small bubbles are visible on the surface.
Add the beef and cook for seven minutes on each side for medium rare, 10 minutes a side for medium. Transfer cooked steak to a platter and cover to keep warm while cooking beans.
Stir the Dijon mustard into poaching liquid and add the haricots verts. Cook for three minutes or until the beans are just tender and transfer to a platter. Cover to keep warm.
Bring the liquid to a vigorous simmer to reduce the poaching liquid by half, about five minutes. Meanwhile, transfer the beef to a cutting board and slice very thinly, against the grain.
To serve, divide the haricots verts among four plates and top with thinly sliced beef. Drizzle with a bit of the reduced poaching liquid and garnish with a few of the poached onions, pepper, and salt.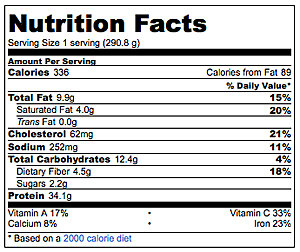 Information
Category

Main Dishes

Cuisine

North American