Healthy Foods That Contain BPA
Keep BPA Away: 3 "Healthy" Foods to Avoid (and 3 Safer Alternatives)
With the BPA scare of '08, just about everyone I know ditched their plastic water bottles for a Klean Kanteen, Lifefactory, or BPA-free Nalgene. Reusable water bottles aren't the only things to be wary of — there's BPA lurking in other everyday products. Although the FDA believes low levels of BPA exposure aren't harmful to people, it's not clear how much exposure that means. To minimize your contact with BPA as much as possible, start with these foods.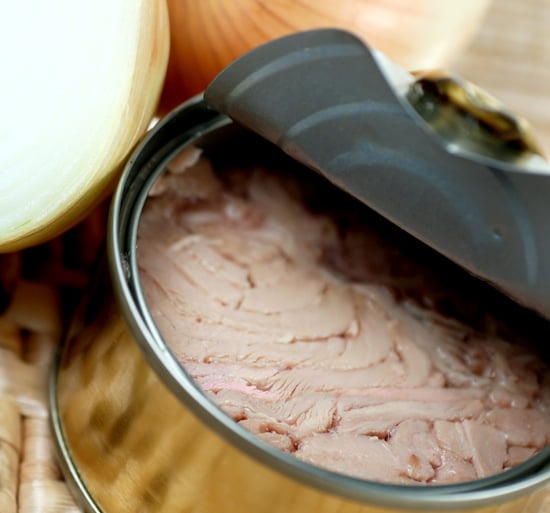 Canned Foods
Canned beans, tuna, tomatoes, and soup — these foods are generally healthy, but unfortunately most of the cans they come in are lined with plastic containing BPA. To compound the issue, acidic foods (like tomatoes) can break down the plastic, leaching BPA. In addition, any heat exposure during food processing can also break down the plastic. Organics company Eden makes a BPA-free can, and other brands like Fig Food Company offer boxed beans and soups. In general, look for food packaged in BPA-free pouches, boxes, and glassware.
Soda and Other Canned Beverages
Yep, aluminum-canned beverages are also lined with BPA-containing plastic. Since the acid and alcohol in beer can make leaching more likely, choose glass containers when possible. Canned seltzer like Polar also contains low levels of BPA in their lining, so if it makes you feel more comfortable, choose its BPA-free plastic bottles instead or invest in a seltzer maker.
Watercooler
Pour yourself a glass of H20 from the watercooler and think you're doing your body good? Unfortunately those enormous plastic jugs contain BPA. Whenever possible, fill a reusable bottle at home with filtered water instead.