Healthy Frozen Breakfasts
Busy Morning? Heat Up a Healthy Frozen Breakfast
Waking up late or hitting snooze one too many times is no longer an excuse to forget breakfast completely! When you're in a bind for time, but are in need of something hearty and healthy, opt for one these frozen options you can easily find in the frozen section at your local grocery store.
Amy's Tofu Scramble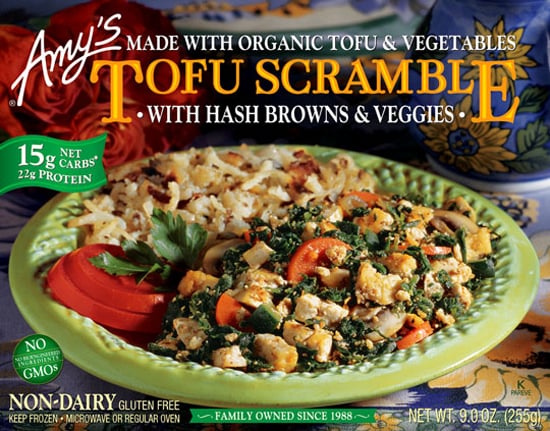 If you don't feel like draining and chopping tofu first thing in the morning, let Amy's Tofu Scramble ($5-$6 per scramble) do all the work for you. At 320 calories, this meal comes with a large portion of tasty scrambled tofu and is served with vitamin C- and iron-rich organic veggies, plus hash browns on the side.
Ian's Cinnamon French Toast Sticks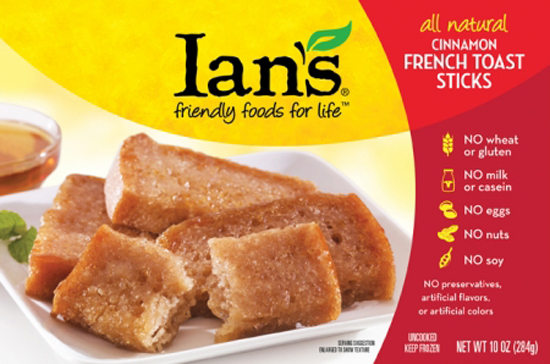 Gluten-free and vegan french toast? Your breakfast dreams come true with Ian's French Toast Sticks ($4-$5 per box). Made from hand-cut brown rice bread, this quick and easy breakfast takes just eight minutes to bake in the oven, and voilà! You have tasty french toast just waiting to be drizzled with maple syrup.
Jimmy Dean Delights Sandwiches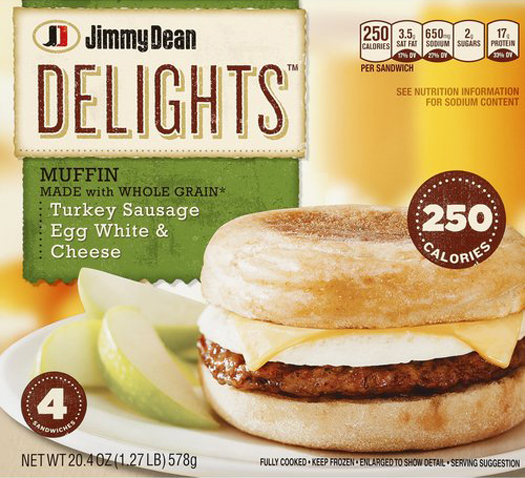 Some mornings, an egg sandwich is the only thing that will satisfy you for breakfast. Instead of heading to a fast-food chain, heat up Jimmy Dean's 250-calorie turkey sausage and egg white muffin ($2-$3 for four sandwiches), which offers 17 grams of protein per sandwich.
Keep reading for two more breakfast options.
Lyfe Kitchen Oat Bran & Ricotta Pancakes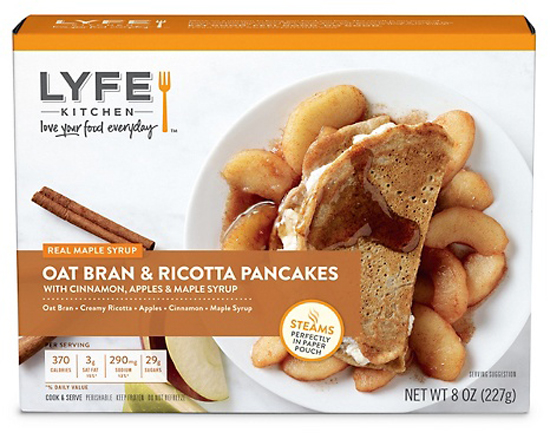 For a gourmand-tasting frozen start to your day, opt for Lyfe Kitchen's Oat Bran & Ricotta Pancakes ($5-$7 per meal). Served with cinnamon, apple, and a maple glaze, this vegetarian breakfast is low in sodium and free of artificial ingredients.
Van's Power Grain Waffles
Power up with Van's Power Grain Waffles ($4-$5 for six waffles). With 10 grams of protein per serving, these waffles include nutritious whole grains like steel-cut oats, millet, and brown rice. Serve with a piece of fresh fruit or quickly spread on some peanut or almond butter before you run out the door.