Healthy Frozen Yogurt Treats
Perfectly Portioned, Low-Calorie Frozen Yogurt Treats
Want a creamy, icy treat that's not high in calories or cost? Break your Pinkberry or ice cream habit for these homemade and store-bought frozen yogurt treats that are perfectly portioned to keep cravings in check.
Frozen Yogurt Cupcakes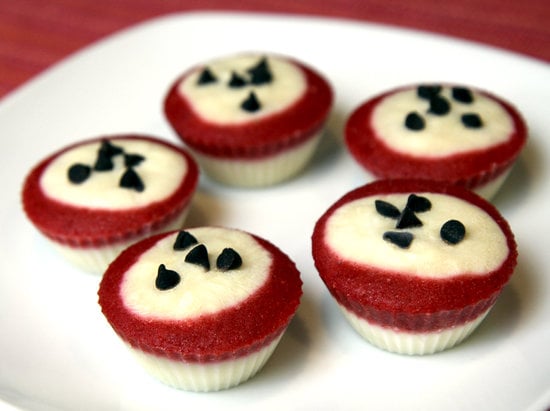 These look so cute and delicious, you won't want to stop at just one. And since each mini cupcake is only 30 calories, you won't have to! Get the easy recipe for frozen Greek yogurt cupcakes here.
ProYo Pops
Cool off after an intense workout with these protein-packed ProYo frozen yogurt treats. Each pop contains only 160 calories and a whopping 20 grams of protein, plus they are made of all-natural, GMO-free ingredients.
Yasso Bars
Grab and go: these Yasso frozen Greek yogurt bars come in several flavors, contain no artificial sweeteners, and are each 80 calories and 7 grams of protein.
Keep reading for two more frozen yogurt treats.
Frozen Nutty Banana Nibblers
If you can't get enough of creamy banana treats, keep your freezer stocked with these frozen banana nibblers. Each mini sandwich holds a creamy peanut butter and Greek yogurt center, and at 166 calories for about seven pieces, makes a substantial and satisfying treat.
Healthy Choice Frozen Greek Yogurt Cups
Each package contains three 100-calorie single-serving cups, so opt for Healthy Choice's frozen Greek yogurt cups if you've always thought of one serving size and one ice cream pint as one in the same.