Healthy Guacamole Recipe
An Easy Guacamole Hack That Will Save You 100 Calories
I accept that I will always lose any battle against guacamole. What starts out as a reasonable portion seems to always end with me scraping the bottom of the bowl to get any last trace of the dip. It's a problem shared by many, and the justification is pretty universal — "But it's healthy; it's made with avocados!" Full of fiber and good-for-you fats, avocados seem like a gift of decadence masquerading in a healthy shell. But don't let them fool you, avocados are also calorie dense, and a couple trips to the guacamole bowl quickly add up.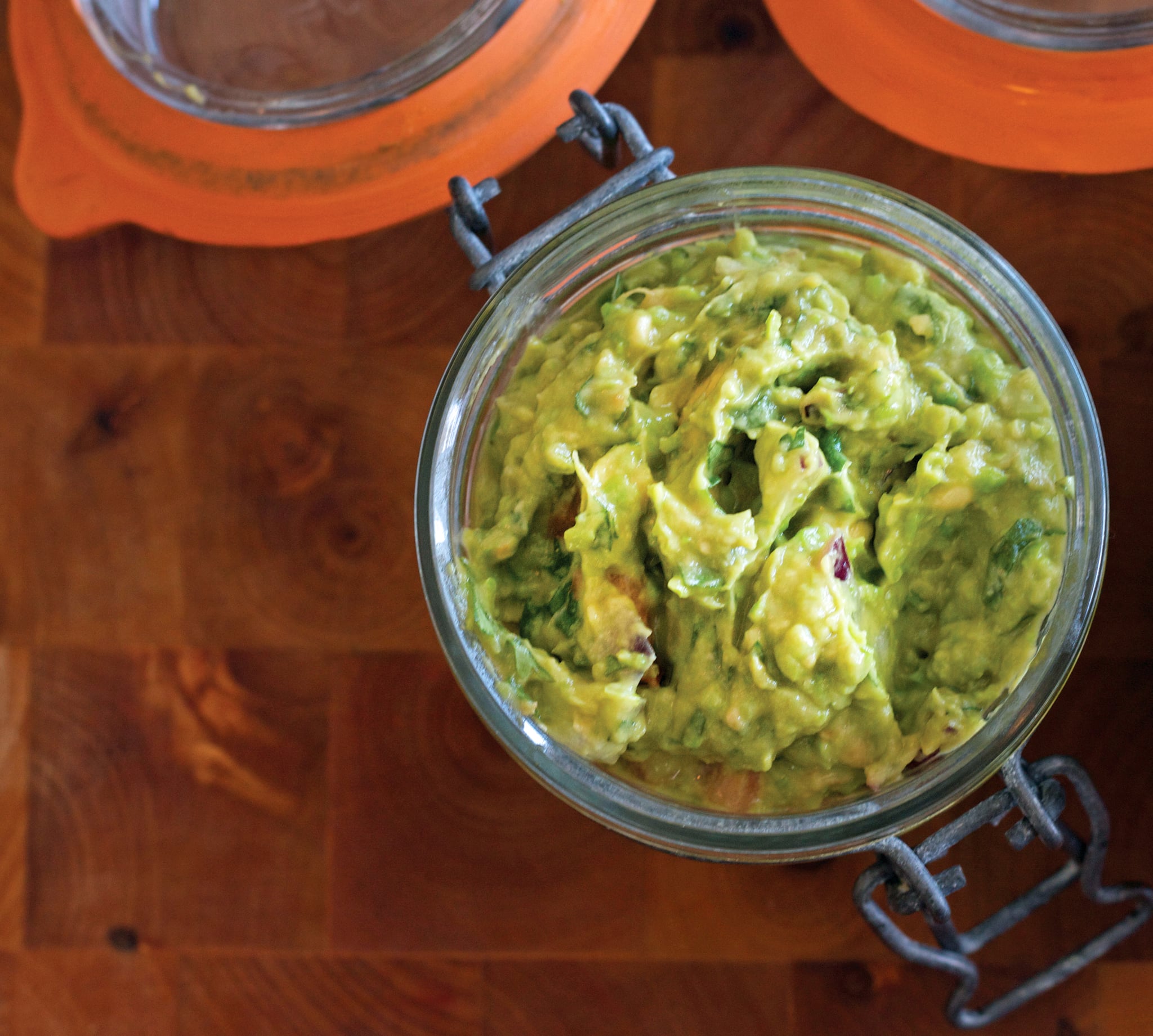 Source: Rancho La Puerta
Not too long ago, I was invited to spend some time at Rancho La Puerta, an award-winning wellness retreat known to point people towards a healthier way of life. After days filled with workouts, vegetarian meals, and an absence of alcohol, I heard rumblings of Rancho La Puerta's sangria happy hour, which included mounds of its famous guacamole. It took one taste to know that the recipe typified everything I love about guacamole — it's creamy, spicy, and has a bright acidity from the citrus. I ate mounds of the stuff. Given how healthy I was being, calories really didn't matter to me in that moment.
It was only later that I found out it was full of peas. Sticking to its mission of health, Rancho La Puerta's recipe replaces one cup of avocado with an equal serving of frozen peas. And while it loses a significant amount of calories (130) and fat (21 grams) in the process, the recipe does not sacrifice in taste; the perfect dish to fool your veggie-averted friends. From here on out, I am sticking to this unique play on the traditional dip and will be more than OK when it comes time to scrape the bottom of the bowl.
Notes
Steamed broccoli, edamame, or asparagus tips can be used in place of peas.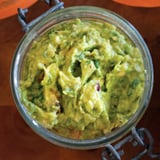 Ingredients
1 cup frozen peas, slightly thawed
1 medium Hass avocado, peeled and pitted
2 tablespoons fresh lime or lemon juice, or to taste
1 medium tomato, seeded and cut into ¼-inch pieces
½ red or sweet onion, cut into ⅛-inch pieces
1 jalapeño or serrano chile, seeded and minced
3 tablespoons fresh cilantro, chopped
1 teaspoon fresh garlic, minced
½ teaspoon sea salt
¼ teaspoon fresh ground black pepper
Directions
In a blender or in the bowl of a food processor, process the peas until smooth.
In a medium bowl, mash the avocado with a fork or potato masher. Add the juice, tomato, onion, jalapeño, cilantro, garlic, salt, and black pepper. Add the peas and mix well.
If the guacamole won't be served immediately, press a piece of plastic wrap directly onto the surface to prevent browning.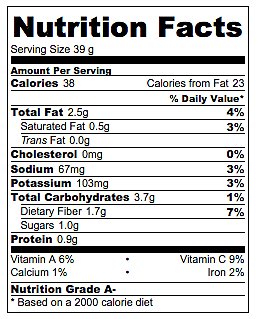 Source: Calorie Count
Information
Category

Dips, Appetizers

Cuisine

Mexican

Yield

16 servings

Total Time

9 minutes, 59 seconds
Nutrition
Calories per serving

38 per two tablespoons