Healthy Habits For Fall
5 Post-Summer Healthy To-Dos
Between weekend barbecues and family vacations, it can be hard to stay on track during Summer. As Fall (and school sessions) roll around, the change of seasons means it's time to take a second look at your routine. Need some ideas of how to get back on the healthy track? Read on for some easy healthy to-dos for the upcoming season.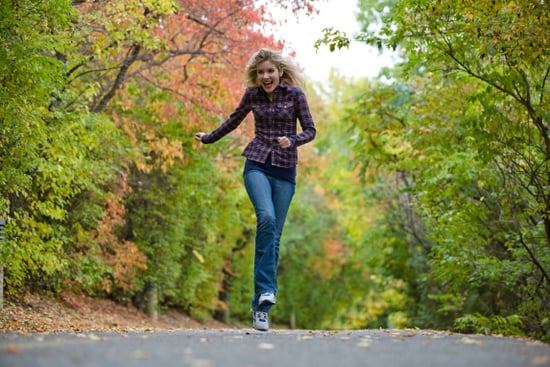 Start a meatless Monday. Endless summer grilling may mean a season of meat. Get excited about Fall's upcoming in-season crops by designating a night of eating meat-free. You'll be able to get creative in the kitchen while incorporating more flavorful veggies into your diet.
Change up your workout routine. It's after Labor Day, which means that change is in the air. All the more reason to assess your workout to see if you're pushing yourself. Whether it's signing up for a race or upping your endurance, make a new fitness goal for the rest of the year. Here are some tips on how to make your workout more challenging.
Read on for more healthy ways to celebrate the coming of Fall.
Make a schedule. Now that back-to-school is a reality, use that same pro-schedule mentality to make a weekly workout goal.
Declutter and clean. A Summer of fun can mean a constant stream of sports bras, socks, and running shorts in and out of your laundry basket. Get rid of any worn-out fitness wear, clean out your gym bag, and deodorize any smelly gear (use these tips to get rid of stubborn odors) so you can start afresh with your daily routine.
Try a healthy substitute. Whether it's subbing creamy Greek yogurt for high-calorie sour cream or swapping out regular fries with sweet potato ones, make this season the time to get creative with shaving a few calories from your normal diet.
What healthy to-dos are in the future for you?