Healthy Holiday Recipe: Hazelnut Cookies
I love hazelnuts in my salads, in my chocolate, and in cookies. Christmas is a cookie event for me, and these hazelnut cookies have been in my family for generations. Since they contain no flour, I make them for my gluten-free friends every year for holiday gifts. These cookies also contain no butter; all the fat comes from the nuts. The fat in hazelnuts, a.k.a. filbert nuts, is not saturated fat like butter, and these little nuts are considered a heart-healthy food. In addition to being cholesterol-free, hazelnuts are high in vitamin E and are a decent source of protein and fiber.
To see the recipe and nutritional facts, just
.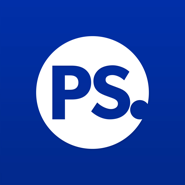 Hazelnut Christmas Cookies
My Grandmother
Ingredients
2 eggs, well beaten
1 cup sugar
1 teaspoon vanilla
1/8 teaspoon salt
2 1/2 cups finely ground hazelnuts
Directions
Beat eggs with hand mixer for one minute on high.
Add sugar salt and vanilla beat until thick and lemon colored, about three minutes.
Stir in ground nuts.
Cover bowl and refrigerate for at least 3 hours, or overnight.
Place balls of dough 1 inch in diameter on greased cookie sheet and bake for 10 to 12 minutes at 325 degrees.
Cool on rack and store in airtight container at room temperature. Cookies should last for about a week.
Makes 36 cookies (one cookie = one serving)
Information
Category

Desserts

Cuisine

German
I love these cookies, and even though they contain some protein and fiber, they are still cookies. But they sure do pair well with coffee early in the morning.