Healthy Homemade Trail Mix Recipes
The End of Boring Trail Mix
Sick of your trail mix routine? These creative ideas will help you get over trail mix fatigue. And since you're making these blends at home, you'll know exactly what you're eating as well as what you're not (no extra salt or preservatives here, thank you very much!). Get a few fun trail mix ideas below to help you put an end to boring snack time.
Superfood Trail Mix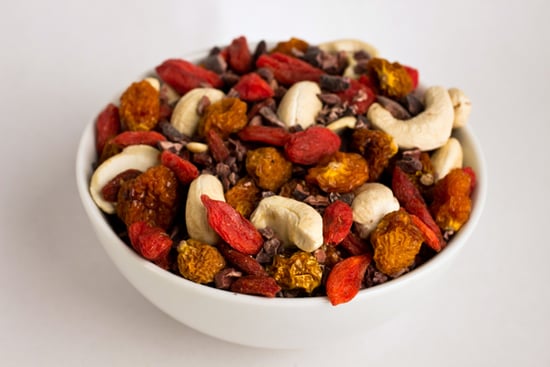 Superfoods goji berries and goldenberries are high in antioxidants, essential minerals, and protein. Mix them with cacao nibs and cashews for an energy-packed snack when the afternoon slump hits. Get the recipe for superfood trail mix from Sunfood here.
Pepitas and Sunflower Seeds
If you're not a nut fan, this simple mix of pumpkin seeds, sunflower seeds, and raw almonds may be the tasty answer. Feel free to omit the almonds and add something sweet like dried fruit, cacao nibs, or dark chocolate pieces if you need a sweet kick, or toss with curry powder or Moroccan spice mix if you want something more savory. Stick to the rule of three parts healthy to one part everything else and you can't go wrong!
Veggie Trail Mix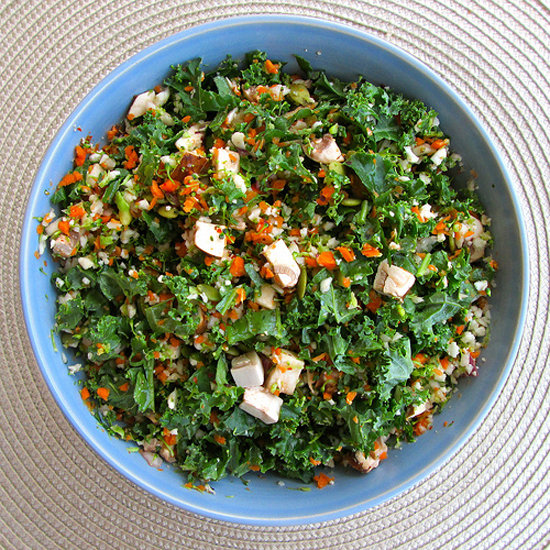 For something entirely different, opt for this unique veggie trail mix. Made with raw broccoli, kale, mushrooms, seeds, and spices (and much, much more!) this veggie blend has a little of everything you crave.
Everything Trail Mix
Open up your cupboards and see what you can add to this delicious, healthy trail mix. Hemp, pumpkin, and flaxseeds are mixed in with bananas, dark chocolate, almonds, and walnuts for a satisfying snack attack.