Healthy Living Advice Learned From Moms
What Healthy Living Advice Did You Learn From Your Mom?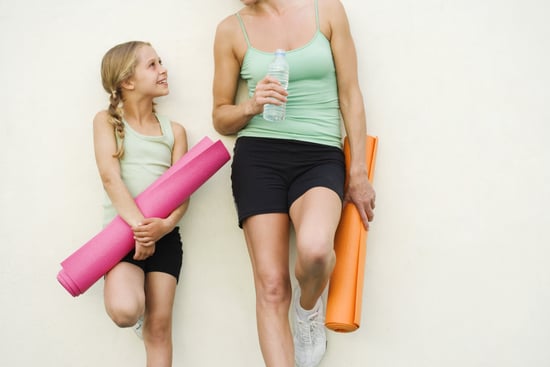 Mother's Day is a time to celebrate and appreciate your mom, and what better way than to reflect on all the good advice she's given you over the years? That's especially true when it comes to healthy living advice. Many times, it's our moms who we turn to when it comes to diet and exercise, whether that means following in your mom's sports-playing footsteps, or heeding her advice about eating all your vegetables.
My mom always encouraged me to be active, whether it was disappearing for hours with my friends on our bikes or joining the track team at school. She also always made sure I had healthy meals to eat, all while whipping up the best chocolate chip cookies and cakes for later. I loved the balance she taught me about food — that it should be kept healthy, in general, but in the end should be enjoyed.
What healthy living advice did you learn from your mom? Celebrate your mom by telling us in the comments below (or tell us how you are teaching your kids to be healthy)!