Healthy Lunch Snack Recipes
3 Healthy Homemade Snacks For Your Brown-Bag Lunch
Packing the perfect brown-bag lunch isn't just about making creative and healthy sandwiches. Make a batch of these healthy snacks on Sunday and look forward to your midday meal throughout the workweek.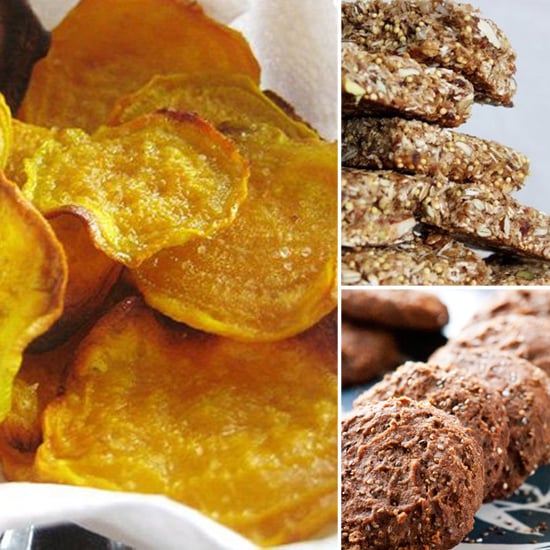 Healthy chips: A normal bag of chips can run more than 150 calories, not to mention all the salt and fat. Make healthier versions from sweet potato, whole wheat pita, or even taro; check out these healthy chip recipes and get baking!
Homemade granola bars: Whether it's for a prelunchtime snack or a sweet and salty accompaniment to your main meal, a homemade granola bar satisfies cravings and grumbling stomachs. Try one of our five recipes for granola bars here.
Healthy cookies: Don't end your healthy lunch with a calorie-laden dessert. If you're craving something sweet, bake a few batches of one of these 10 healthy cookie recipes, and throw a couple in your brown bag during the week.