Healthy Midmorning Snacks
How to Snack Right in the Morning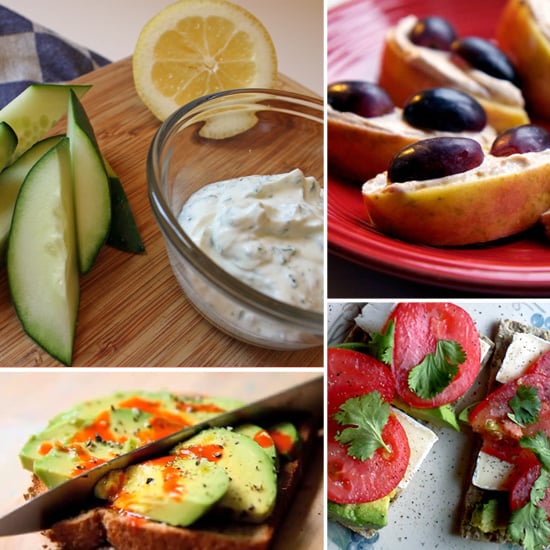 As we all know, there's a right way and a wrong way to snack. It matters less whether you do it and more about why you snack. If you're hungry, snacking can help you stick to your diet overall, but if you're snacking for other reasons — you're bored or emotional, for example — snacking can be synonymous with diet sabotage.
This is especially true when it comes to midmorning snacking. A recent study found that overweight people who snacked between breakfast and lunch ended up eating more and losing less weight than the participants who didn't snack in the morning, possibly because people who snacked between breakfast and lunch weren't actually doing so because they were hungry.
If you're an early riser or if you don't eat much for breakfast, a midmorning snack can be the difference between staying on track at lunch and gorging on anything in sight. Stop any stomach grumbling with the above midmorning snacks (and more!) after the break.