Healthy Paleo Snacks
Movie Snack Ideas For a Paleo Lifestyle
The aroma of buttered popcorn and churros is enough to make anyone want to see a movie, but if you're on a paleo diet or any other dietary restrictions, it's enough to make you want to leave. Curb cravings by bringing your own fun snacks. Read this quick list to see what healthy bites you can get your hands on.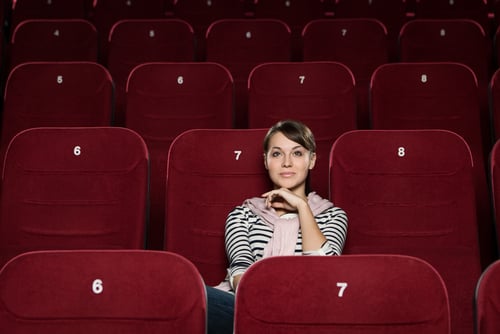 Dehydrated Fruits: Don't worry about adopting a raw-food diet on top of it; you can dehydrate all sorts of fruits in the oven. Apples, mangoes, and blueberries are all tasty options. The best part about these munchies? They're eaten as easily as candy and have natural sugar, so you won't miss that box of Skittles.
Pistachios: No need to worry about the crackling amongst a room of popcorn eaters. Pistachios, once opened, are delicious little morsels that will leave your salt craving at bay. By pouring the right portion into a container beforehand, you're snacking in a smart way. Fret about snacking in the dark no longer.
Dark, dark chocolate: Bet you didn't know chocolate was on the meal plan. As long as your bar is 90-99 percent dark chocolate, you're in the clear. Most versions are around 70 percent, so your new form of chocolate might be stronger than you're used to, but that just means you'll be satisfied sooner. Break it up into pieces beforehand and put them in a bag for easy access.
Coconut water: Pepsi who? Forget your Big Gulp; on paleo there are tons of nutritious and yummy beverages at your disposal. Coconut is a great one for its ability to hydrate you, which can also ward off hunger. Opt for an unpasteurized version right before the show. Although they don't last in your fridge as long as the pasteurized type, they're straight from the coconut so completely legal on paleo.