Healthy Penises on the Streets of San Francisco It is being reported that a recent advertising campaign done by San Francisco's Department of Health featuring cartoon characters shaped like male genitalia has actually encouraged more men to go get tested for syphilis. Since the campaign got started, infection rates have declined in San Francisco.
The campaigns ran on billboards and bus shelters and its recent success has inspired Seattle, Philadelphia, Los Angeles and Palm Springs to use similar ads.
To see more of the actual campaign ads,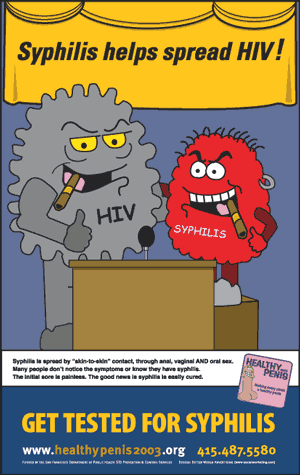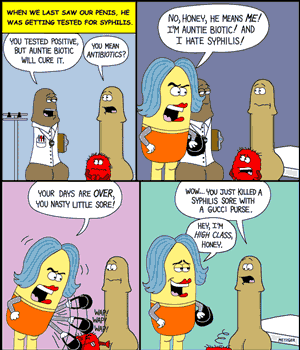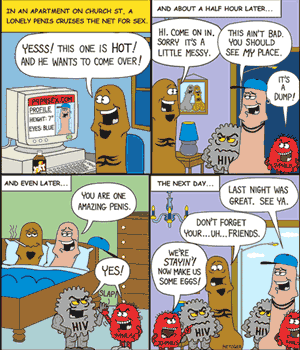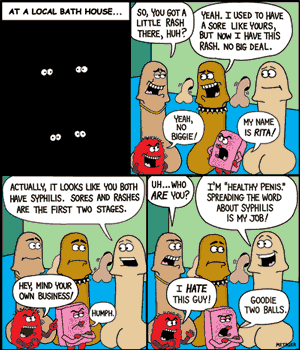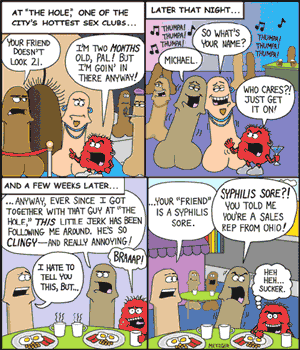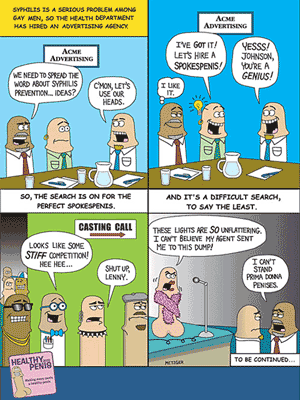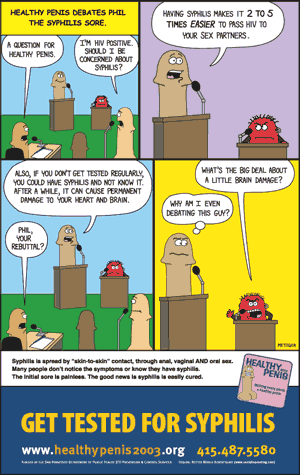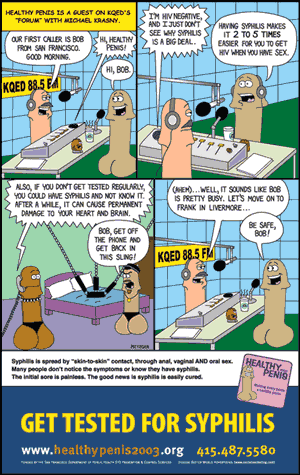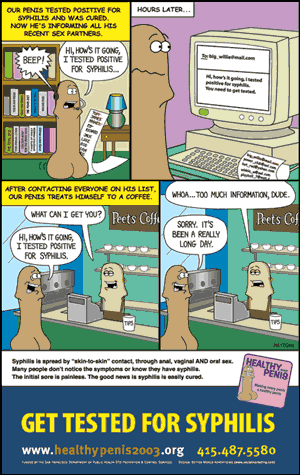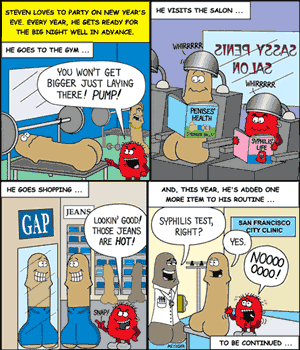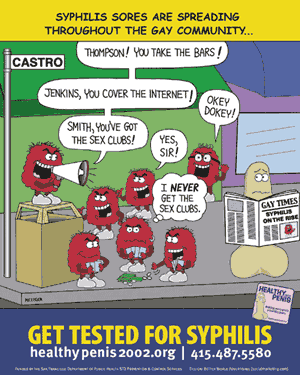 To learn more about the campaign, visit HealthyPenis.org.