Healthy Reasons to Eat Bananas
4 Healthy Reasons to Go Bananas!
Sure, bananas bruise easily and are high in carbohydrates, but these are not reasons to dismiss them from your diet! Especially considering that bananas are loaded with nutritional benefits that will help you during a workout, and they can even lighten up your favorite dessert.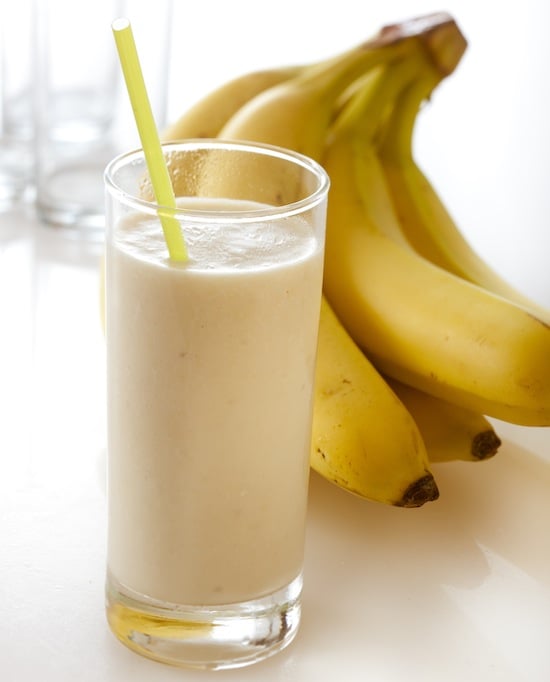 They are loaded with nutrients: Like all fruits, bananas are filled with beneficial nutrients. Bananas are a great source of potassium, an essential mineral for maintaining a healthy heart and normal blood pressure. Getting enough potassium is especially important for athletes because it helps ward off muscle cramps and muscle fatigue. Bananas are also a good source of vitamin B6, which helps to promote healthy brain and nerve function.
They make a great snack: Low in fat and calories, bananas are a great snack option at about 100 calories. Because they also contain fiber, bananas will satisfy your midday hunger and prevent you from overeating at your next meal. Bananas are also a smart pre-workout snack because they are easy to digest. If you don't want to eat them plain, consider adding a scoop of peanut butter or using them to create a banana almond smoothie.
They can be used as a low-calorie baking substitute: If you're looking for a way to lighten up your favorite baked good, consider using bananas. Bananas can be used as a butter substitute or as a way to add more fiber and omega-3s to homemade muffins and breads.
They help soothe an upset tummy: If you suffer from heartburn, consider upping your banana intake. Bananas have long been known to soothe an upset stomach because of their antacid effects. Bananas also contain pectin, a soluble fiber that can help normalize digestion and offer constipation relief.