Healthy Recipe: Couscous With Chard and Roasted Chickpeas
Lately, I have been in love with chickpeas. Then I tried them roasted, and my relationship with the garbanzo bean blossomed even further. I wanted to make a Mediterranean-style dish with Swiss chard and whole wheat couscous. Then I thought adding roasted chickpeas to the dish would be delish. I think I was right. This dish offers veggies, fruit, whole wheat carbs, and protein; it is perfect for a light lunch, especially when you have an afternoon workout planned. It is easy to make and works as either a main dish or a side dish.
To see the recipe, just read more.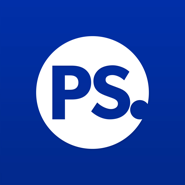 Couscous With Chard and Roasted Chickpeas
Original recipe
Ingredients
1 can of chickpeas, well rinsed
2 tablespoons currants
5 dried apricots, chopped
1 1/2 cups uncooked whole wheat couscous
2 large shallots, chopped
1 bunch red Swiss chard, stems chopped and leaves ripped into bite size pieces
1/2 cup toasted pine nuts
1/2 cup shredded Parmesean cheese
4 tablespoons olive oil
2 lemons juiced
1/2 teaspoon cinnamon
Directions
Preheat oven to 400 degrees. Toss well-rinsed chickpeas in 2 teaspoons of olive oil and roast for about 20 minutes, until browned.


Soak dried fruit in warm water for 10 minutes. Drain and set aside.


While fruit soaks, cook whole wheat couscous according to directions on box.
Over medium heat, sauté chopped shallots with chopped chard stems in a tablespoon of olive oil for 5 minutes. Add all the chard and cook until chard shrinks, about 5 minutes.


In a small bowl, whisk remaining olive oil with lemon juice and cinnamon. Add couscous, dried fruit, and roasted chickpeas to sautéing chard and mix to combine. Pour dressing over the mixture and remove from heat.


Add parmesean cheese and pine nuts. Stir gently.
Add salt and pepper to taste. Plate and garnish with shredded cheese, toasted pine nuts, and a slice of lemon.


Serves four as a main dish and six as a side dish.
Information
Category

Main Dishes

Cuisine

Mediterranean/Middle Eastern
Do you have a healthy snack or recipe to share? Then share it in the Lite'n it Up Healthy Recipe Group and I might just post it on FitSugar.