Healthy Recipe: Mediterranean Salad With Chickpea Patties
Warm Summer weather inspires me to eat more fresh salads, and here's a recipe I found that's really easy to make. if you like falafel, you're going to love this. The patties are made with chickpeas and the dressing is made with Greek yogurt, so this recipe is full of protein and flavor. To learn how to make this for dinner
.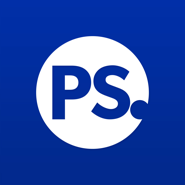 Mediterranean Salad With Chickpea Patties
Recipe from Eating Well
Ingredients
1 15.5 ounce can chickpeas, rinsed
1/2 cup fresh flat-leaf parsley
1 clove garlic, chopped
1/4 teaspoon ground cumin
Salt and pepper to taste
2 tablespoons whole wheat flour
2 tablespoons olive oil
1/2 cup plain nonfat Greek yogurt
3 tablespoons freshly squeezed lemon juice
8 cups mixed greens, washed
1 cup grape tomatoes, halved
1/2 small red onion, thinly sliced
Directions
In a food processor, blend the chickpeas, parsley, garlic, cumin, and salt and pepper. Mix it just enough so it's still coarse (if you blend too much, you'll have a creamy hummus consistency). Then stir in the flour.

In a pan, heat up the oil. Form patties that are about three inches in diameter, and place them in the pan. Fry both sides until golden brown.
While the patties are cooking, make the salad dressing. In a small bowl, whisk together the yogurt, lemon juice, and a little pepper.
Place the greens on a plate, and add tomatoes and sliced onions. Place two patties next to the salad, drizzle with the yogurt dressing and serve.

Makes four servings.
Information
Category

Greens , Salads

Cuisine

Mediterranean/Middle Eastern