Healthy Recipe: Poached Halibut with Fennel and Cauliflower
My first foray into poaching fish (Salmon with Yogurt Curry Sauce) was such a success I decided to branch out. This poached halibut recipe is mild, lovely and features fennel, which is one of my favorite flavors. Halibut is a great fish to add to your diet. It is high in omega-3 fatty acids. However, since it is a large fish, its mercury levels can be high. It is recommended that pregnant women and nursing mothers limit their halibut consumption to once a month.
To see the recipe, just
.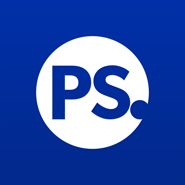 Poached Halibut with Fennel & Cauliflower
Ingredients
One pound halibut steak cut into 8 to 12 pieces
1 tbs fresh lemon juice
1 cup chicken or vegetable broth
2 tbs dry white wine
1 medium sized onion cut in half and sliced medium thick
3 large carrot, sliced on diagonal
1 large head of cauliflower, cut into bite sized pieces
1 medium sized fennel bulb sliced medium thick
5 medium cloves garlic pressed or minced
salt and black pepper and lemon juice to taste
chopped fennel green tops for garnish
Directions
Slice onion and chop garlic and let sit for 5-10 minutes to bring out their hidden health-promoting properties.
Rub halibut with lemon juice and season with a little salt and pepper. Set aside.

Heat 2 tbs white wine in a large stainless steel skillet. Wet sauté onion in broth over medium heat for 5 minutes stirring frequently.

Add broth and carrots to pan. Simmer on medium heat for about 10 minutes covered.

Add cauliflower. Simmer on medium heat for 2 minutes.
Add fennel and garlic. Place halibut steaks on top and continue to cook covered for about 6 more minutes. Season with salt and pepper.

Serve halibut with vegetables and broth on rice or whole wheat cous-cous. Sprinkle with chopped fennel greens and a squeeze of lemon.


Serves 4
One serving, not including rice or couscous is about 250 calories.
Information
Category

Main Dishes, Fish

Cuisine

Mediterranean/Middle Eastern
Try it! I think you will like it. This recipe is easy to make and not fishy at all. Even my girls liked it. Fish! My daughters ate fish!