Healthy Recipe: Pumpkin Zucchini Muffins
It's harvest time and amazing produce is plentiful, especially zucchinis and pumpkins. Why not take advantage of these veggies with a little Autumn baking? Here's my recipe for Pumpkin Zucchini Muffins. They're a cinch to whip up and take half as long to bake as regular loaves. Plus the smaller portion size allows you to enjoy them without inhaling half a loaf in one sitting, which is always a plus in my book. To see how I make these savory muffins
.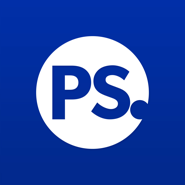 Ingredients
3 eggs, lightly beaten
2 cups Sucanat
1 cup cooked pumpkin (you can also use canned pumpkin)
1 cup butter or margarine, melted (I used Earth Balance sticks)
1 tablespoon vanilla extract
1 1/2 cups whole wheat flour
1 1/2 cups unbleached all-purpose flour
1 teaspoon baking soda
1/2 teaspoon baking powder
1/2 teaspoon salt
1/2 teaspoon ground cinnamon
1/2 teaspoon ground nutmeg
1/2 teaspoon ground cloves
1 cup shredded zucchini
1 cup chopped walnuts
Directions
Preheat the oven to 350° F.
In a mixing bowl, combine eggs and sugar. Add pumpkin, melted margarine, and vanilla.

In a separate bowl, combine dry ingredients.

Gradually add dry ingredients to pumpkin mixture and mix well. Then stir in the zucchini and nuts.

Pour into muffin tins. You'll have enough batter for about 30 muffins. Bake for 20 to 30 minutes or until you can poke a toothpick in a muffin and it comes out clean. Cool in pans for 10 minutes. Then enjoy!
Information
Category

Breads, Desserts
Do you have a healthy snack or recipe to share? Then share it in the Lite'n it Up - Healthy Recipe Group and I might just post it on FitSugar.