Healthy Recipe: Romesco Sauce
If you're looking for a healthy, tasty, vegetable laden sauce to accompany with fish, veggies, or poultry, search no further. Try this easy Spanish inspired romesco sauce featuring roasted red peppers pureed with nuts, olive oil, and spices. This sauce contains a handful of nutritional super foods, eating for your heart has never been so tasty. Pouring romesco over roasted or grilled asparagus is my favorite way to enjoy this sauce. As a snack, I dip toasted bread in the sauce. To see the recipe
.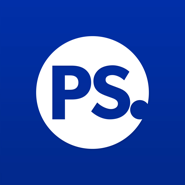 Ingredients
1/2 cup almond slivers
1/2 cup toasted hazelnuts
5 cloves of garlic
6 inch piece of stale bread baguette
2 large ripe tomatoes
4 large red bell peppers
1/4 to 1/2 cup extra virgin olive oil
1/8 to 1/4 cup red wine or sherry vinegar to taste
1/2 teaspoon red pepper flakes
1/2 teaspoon coriander
1/2 teaspoon cumin
1/2 teaspoon paprika
1/8 teaspoon or a pinch of cayenne pepper
salt and freshly ground black pepper to taste
Directions
Roast peppers and garlic on rimmed baking sheet six inches from flame of broiler on high. Rotate peppers as they char, about 3 to 5 minutes. When garlic is browned remove from pan to cool, this will likely be when peppers are only half roasted. Peel garlic once it is cool to the touch.
When peppers are charred evenly on all four sides, place in paper bag, or an insulated lunch box lined with paper towels, for 10 to 20 minutes so peppers steam cook in their own heat. Drain on a plate for 10 minutes before using.
Place almonds and hazelnuts into food processor and process until finely ground.
Spray medium skillet with olive oil cooking spray, or use teaspoon of olive oil, and sauté quartered tomatoes for five minutes.
Add tomatoes and torn bread to nuts and process.
Add peppers, garlic, and spices to food processor and mix well.
While the food processor is running, slowly drizzle olive oil and then vinegar; add more of either as needed. Salt and pepper to taste.
This recipe makes about 3 to 4 cups of sauce. I wish I could tell you if it freezes well, but I end up using all of it in two to three days.
Information
Category

Condiments/Sauces

Cuisine

Spanish/Portuguese