Healthy Recipe: Vegetable Curry With Chef Shaikh's
Healthy Recipe: Vegetable Curry With Chef Shaikh's
I absolutely love curry, but when I try to mix the spices myself, it never really comes out the way it should. That's why I love to use a pre-made curry sauce like this one from Chef Shaikh's. The sauce itself is really healthy. Each serving contains 45 calories, 1g of fat, 120mg of sodium, 7g of carbs, 3g of fiber, 3g of sugar, and 2g of protein. And adding a variety of veggies makes it even healthier. To see how I make my vegetable curry
.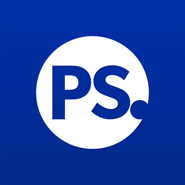 Healthy Recipe: Vegetable Curry With Chef Shaikh
I learned this recipe from a friend
Ingredients
1 cup rice
1 jar of Chef Shaikh's Curry Sauce (or any other curry sauce)
1/2 cup coconut milk
1/2 cup vanilla soymilk
1 sweet potato
2 Yukon gold potatoes
2 medium carrots
1 red pepper
1 can garbanzo beans
1/2 cup diced pineapple
Directions
Boil two cups of water. Then add the rice, cover the pot, and lower to simmer.
Now pour the curry sauce, coconut milk, and soymilk in a separate pot and put on high heat.

While that's cooking, cut up all the veggies. Add all the potatoes to the curry mixture. Lower the heat to medium and cook for 15 minutes.

Open the can of beans, rinse them, and mix them in with the curry and potatoes. Add the carrots and red peppers.

Cook this uncovered until the liquid begins to thicken up, another 15 minutes. Test the potatoes and once they're nice and soft, add the pineapple. If you used canned pineapple, you can also add some of the juice. Then remove the curry from the heat.

Now it's ready to eat. Spoon out some rice in a bowl, pour some of the vegetable curry on top and you've got yourself a deliciously satisfying meal full of fiber, protein, and flavor.

Information
Category

Soups/Stews, Bean

Cuisine

Indian