Healthy Road Trip Snacks
Summer Survival Guide: Healthy Road Trip Snacks
Between reunions with old friends and gatherings with the extended family, Summer traveling can mean a lot of miles logged in the family car. Road trips can be a fun way to see some sights while on the way to your destination, but they can also disrupt a healthy routine. Before you fall into a greasy fast food rut while you're on the road, take a few minutes before you leave to prepare delicious snacks that will not only be healthy but are also easy to deal with while you're eating on the go.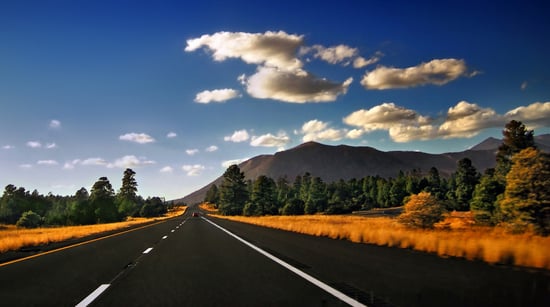 Celery sticks: Celery does double duty by filling you up while helping you stay hydrated during the long hours in the car.
Homemade trail mix: It's easy to make your own trail mix — not to mention healthier than the store-bought stuff — and it'll help keep you full and energized on the road. Make sure to buy unsalted peanuts and dried fruit without added sugar, and try one of these healthy homemade trail mix combos.
Multigrain crackers: If you're craving carbs, keep some multigrain, or better yet wholegrain, crackers in your snack supply, but divide into serving-sized baggies beforehand so you don't keep reaching for more. I particularly like Wasa crackers and Finn Crisps.
String cheese: Enjoy cheese in moderation and get some of your daily dose of calcium with one of these travel-friendly snacks.
Finger sandwiches: For something more sustainable, make some easy sandwiches with hummus and cucumber and cut into fours for a filling snack or a full-on meal.
Fruit: Sliced apples or pears, bananas, and other fruits are easy to throw into your car cooler and are also an excellent source of fiber, something that becomes more important as holiday travels begin to wreak havoc on your body.
What healthy snacks do you take with you on a trip?
Source: Flickr User Nicholas_T