Healthy Salad Topping Ideas
Smart Swaps For Salad Toppings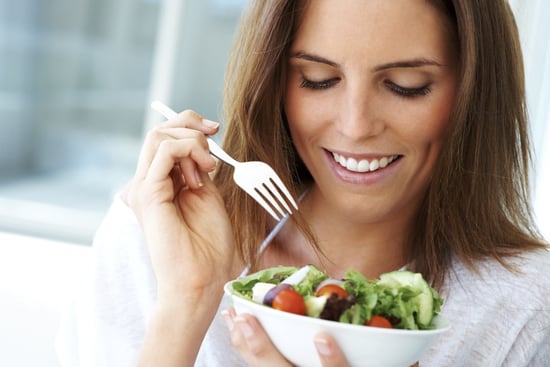 Salads are a great meal option when you're trying to lose weight, but calorie-packed toppings can make your "smart" choice an unhealthy pick. Hoping to get lean by beach season? Stick to your slim-down goals by substituting nutritious add-ons for the most common topping offenders. Make these simple, health-conscious ingredient swaps to boost your salad's nutrition without sacrificing flavor:
Instead of . . .
Candied pecans, choose almonds: When it comes to crunchy toppings, avoid excess sugar and calories by skipping candied options and going for toasted, unsalted nuts instead.
Cheese, try avocado: Craving something smooth and creamy? Choose ripe avocado over cheese to get the same smooth texture with healthier, more satisfying fats.
Dried cranberries, pick pomegranate seeds: If you like to add some sweet, tart flavor to your salads, try pomegranate seeds, a nutritional powerhouse. Packed with antioxidants, vitamin C, and fiber, they're a great topping with plenty of health benefits.
Bacon, add edamame. When you're considering different protein picks, swap out salty bacon for filling edamame. By choosing the soy beans, you'll steer clear of unhealthy fats while still filling up on some substantial protein.
Croutons, toss in seeds: Hoping to add a bit of crunch? Pass on croutons — and a handful of empty calories — in favor of vitamin-rich pumpkin or sunflower seeds, which also contain some protein.
The bottom line: when you choose the right toppings, salads can be a healthy, satisfying meal that's easy to throw together. Still, it's important to consider the nutritional quality of your ingredients before you toss them in. Otherwise, you may be eating extra calories that won't leave you satisfied.