Healthy Snack Ideas For an Oscar Party
Healthy Snacks For a Classy Oscar Night Party
The Super Bowl may be ancient history, but this Sunday marks yet another February event to keep us crowded around the TV. Unlike the rowdy, beer-soaked, football-centered party, the Oscars are a time to don your best (or at least fantasize about owning those red-carpet dresses) while celebrating in style. Here are a few tips on how to save calories during your classed-up Oscar party on Sunday.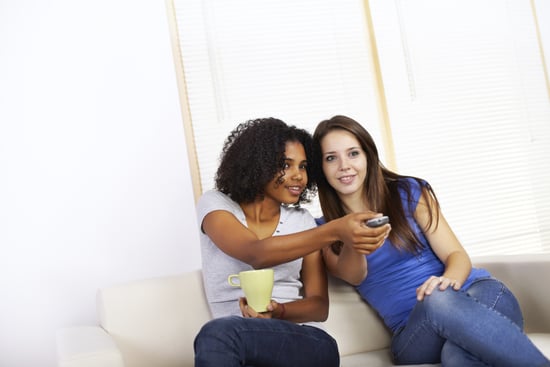 Make a healthy popcorn: Popcorn at an Oscar party should be a no-brainer: it's low-calorie, easy to share, and such an appropriate option for a night all about the movies. For a healthier bowl, here's how to make the perfect movie theater popcorn without the calories.
Pizza for everyone: Don't order pizza delivery if you're watching calories; those cheesy, greasy slices will only tempt you. Instead, offer up some cute pizza bites for your friends. These Mexican pizza bites take almost no time to make and are a lot fewer calories than the delivery alternative, and they're less of a mess for your guests.
Read on for more healthy ideas for your sophisticated Oscar party after the break!
For dessert: These grain-free cookie-dough balls are bon bon-esque — perfect for a sophisticated Oscars party. Make a batch before the party and bring them out later in the evening when it's time for the most-anticipated awards.
To drink: Having a glass or two of champagne at an Oscar party sounds just right. Luckily, the drier the champagne, the fewer the calories — in fact, brut champagne has only 65 calories per glass, so you can rest assured that your glass of champs won't mess with your diet.