Healthy Snack: Smudgies
100-Calorie Ice Cream Sandwiches That Have No Dairy at All
If ice cream is what you crave in the heat, then skip the hundreds of calories and cholesterol you find in that cup or cone and make smudgies instead.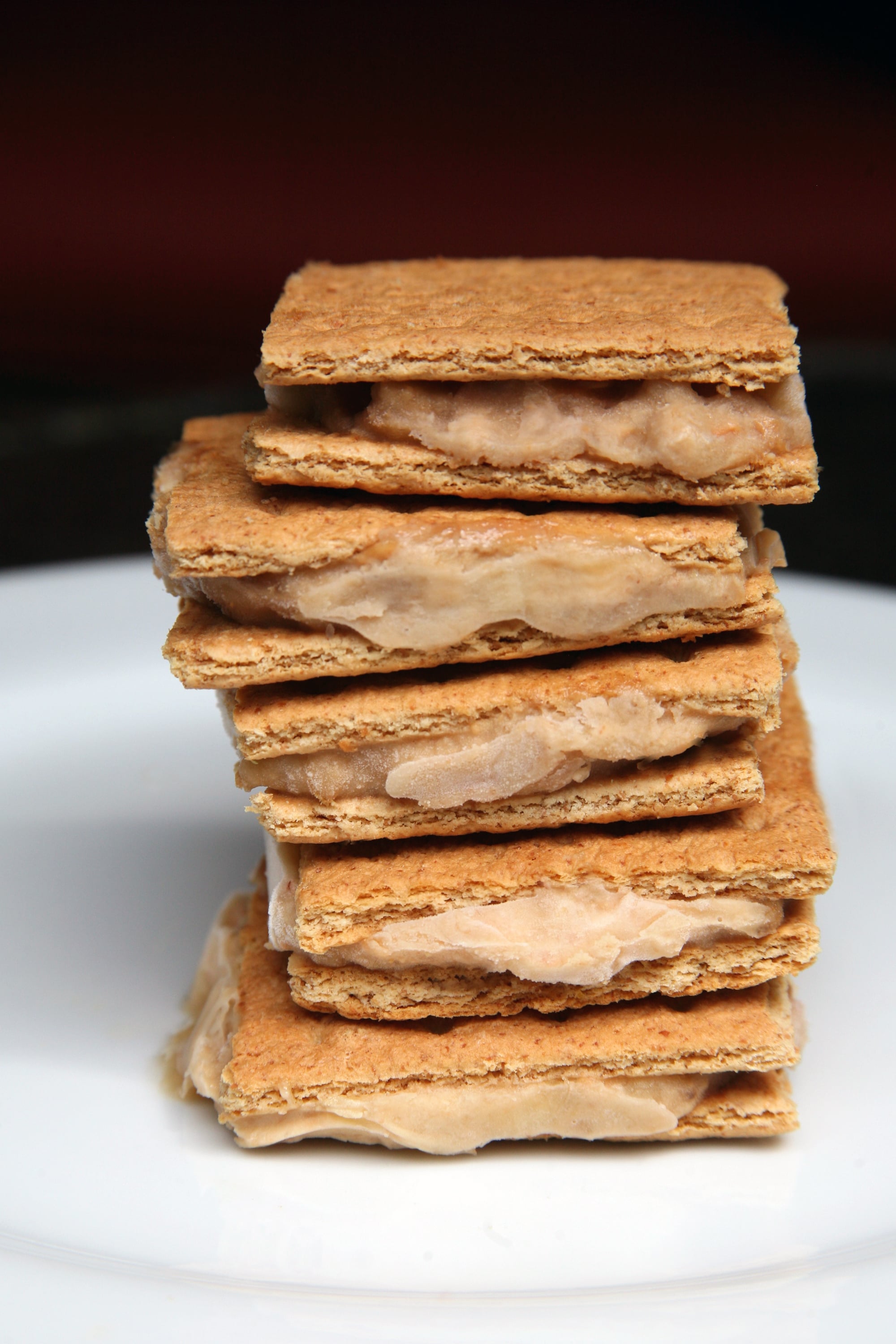 This dessert is completely dairy-free, contains no added sugar, and tastes like an ice cream sandwich. It's soon to become your new favorite healthy treat — and all for under 100 calories.
Best of all, they couldn't be easier to whip up and contain only three ingredients: organic graham crackers, ripe bananas, and crunchy all-natural peanut butter. Once the creamy filling is frozen, it takes on the consistency of ice cream.