Healthy Spicy Soups
Sweat It Out: Spicy Soups to Cool You Down
When humidity and heat strike, you don't need a meal that weighs you down. A brothy, spicy soup is perfect to help you get on with your day — it's light enough to keep you from feeling sluggish and overstuffed in the heat, and the spices may be just what you need to cool off. Settle down with a bowl of one of these light, spicy healthy soups to beat the late-Summer heat.
Detox Carrot Ginger Soup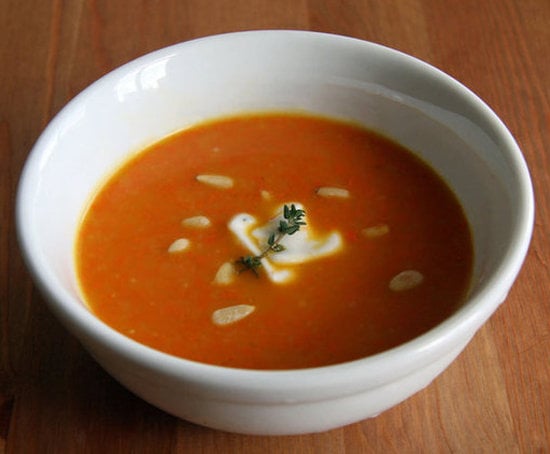 This light, sweet, and spicy ginger-carrot soup will help you detox when you're feeling blah.
Watermelon Gazpacho
Sometimes, nothing beats a chilled gazpacho during Summer. This twist on the original is spicy and hydrating — exactly what you need to refresh after a long humid day. Get the recipe for spicy watermelon gazpacho here.
Lemongrass Chicken Soup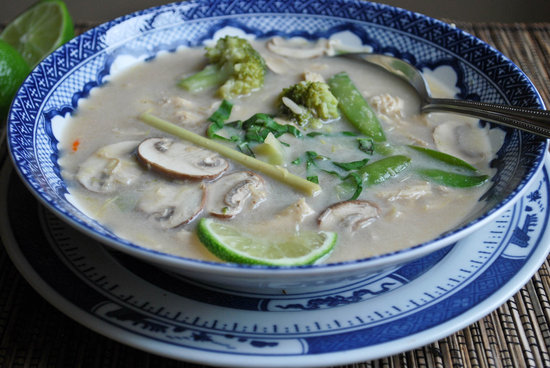 No need to spend time and calories on Thai takeout. This spicy lemongrass Thai soup uses easy-to-find ingredients, light coconut milk, and an array of vegetables to healthify your dinner cravings.
Spicy Black Bean Soup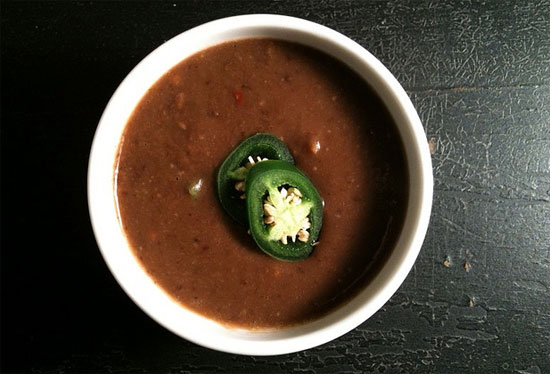 Even though this vegetarian spicy black bean soup is protein-packed, at under 100 calories it's still a light dinner option for a steamy Summer evening. The broth is filled with spices like cumin and garlic, but you can add even more heat by topping with sliced jalepenos.