Healthy Store-Bought Snacks
5 Healthy Store-Bought Snacks to Stash at Your Desk
If snacking all day is the downfall to your weight-loss goals, it's time to revamp your habit. These store-bought snacks are easy to stash in your desk or office kitchen fridge; when you feel like nibbling, grab one of these instead of heading to the vending machine!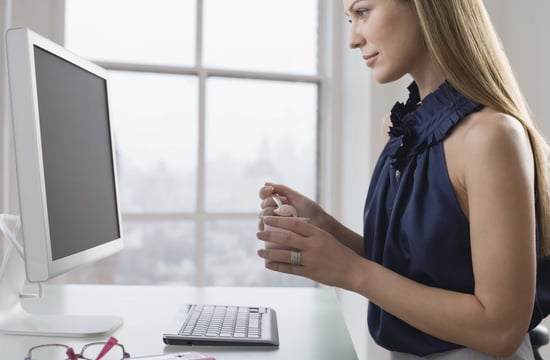 Kale chips: One of our June Must Haves, the Rhythm Superfoods Kale Chips are a serious contender when it comes to potato chip alternatives you may actually prefer over the fried stuff. They come in several addictive flavors, and while each chip is loaded with spicy, sweet, or salty goodness, you'll be happy to know that there's nothing but recognizable (and mostly organic) ingredients in each. Each one-ounce serving (half a bag) is 160-170 calories.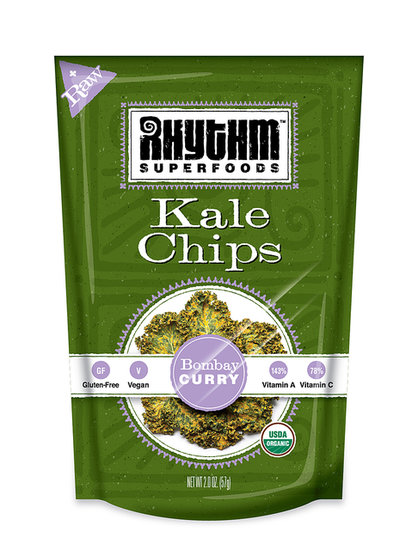 Energy bars: Some protein bars can be full of unpronounceable ingredients — which is why KIND bars are a great alternative. These 200-calorie bars are chock-full of healthy fats and protein so you can curb hunger healthfully. Try the dark chocolate nuts and sea salt flavor for a filling snack that also satisfies your sweet tooth.
Yogurt: If your afternoon isn't complete without a sweet treat, then this coffee Chobani Bite, made with dark chocolate chips, will become your new best friend. At only 100 calories per serving, it's just the right amount of sweetness and chocolate to keep you away from the candy bowl.
Read on for the rest of the list.
Popcorn: Popcorn is low in calories and can help quell almost any carb attack — and even contains higher levels of antioxidants than many fruits and vegetables. Say no to artificial butter and calories found in many microwavable popcorns, and grab a bag of Fit Popcorn from Popcorn Indiana. Made with only three ingredients and non-GMO verified, each one-cup serving of this popcorn is only 37 calories.
Apple chips: For a sweet and crunchy snack without the guilt, these baked cinnamon apple chips from Bare Fruit are an all-natural way to calm cravings. Each half-cup serving is 90 calories.