Healthy Sweet Potato Hash
Healthy Sweet Potato Hash
Ingredients
1 large sweet potato, wash and dice into small cubes (1/4" square)
2 tbsp canola or coconut oil
2 cups sweet onion, coarsely chopped
1/2 green pepper, coarsely chopped
1 whole fresh jalapeño pepper, minced (remove seeds for less heat)
2 cloves of roasted garlic
1/4 tsp salt
1/4 tsp fresh group pepper
1 tsp Italian seasoning
Directions
Bring large pot of water to a boil and add diced sweet potato. Boil for 5-8 minutes, until potato cubes are cooked through. Drain the water and set the sweet potato cubes aside to dry while you cook the pepper and onions.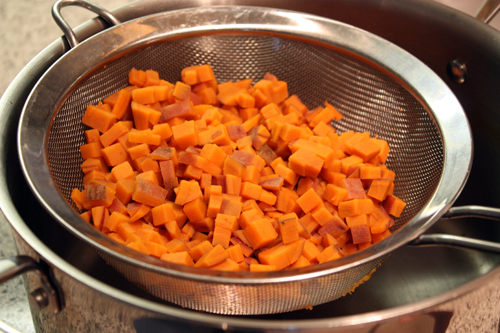 Preheat a large cast iron skillet to medium heat. Drizzle 1 tbsp of oil onto the skillet and add the onion and peppers. Stir often and sauté until the onion becomes translucent.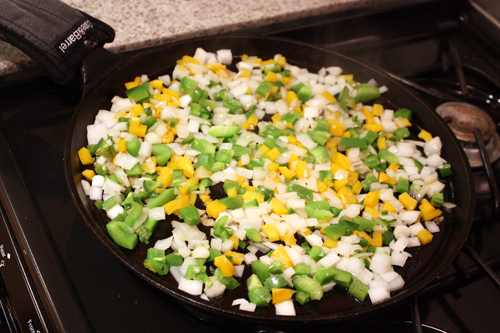 Scrape the mixture onto a plate. Drizzle the skillet with oil again and add the potato cubes, onions, peppers, roasted garlic, salt, pepper, and seasoning, arranging them in a single layer. Continue cooking until the sweet potato, onion, and peppers have browned.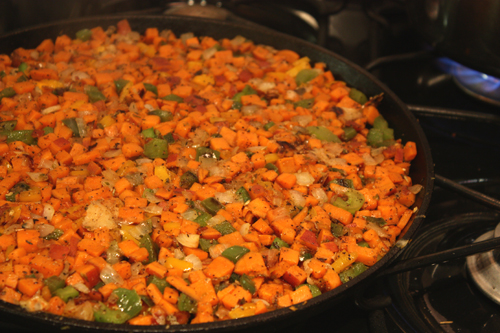 Portion onto a plate and serve.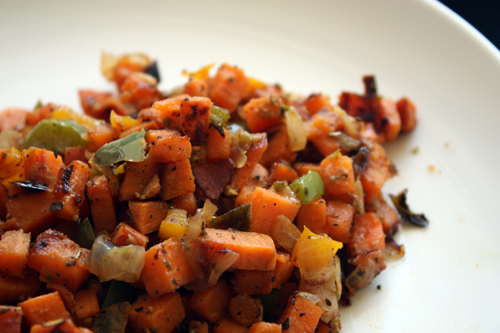 Serves 4
Information
Category

Potatoes, Breakfast/Brunch