Healthy Sweet and Sour Chicken
Under 350 Calories: Slow-Cooker Sweet and Sour Chicken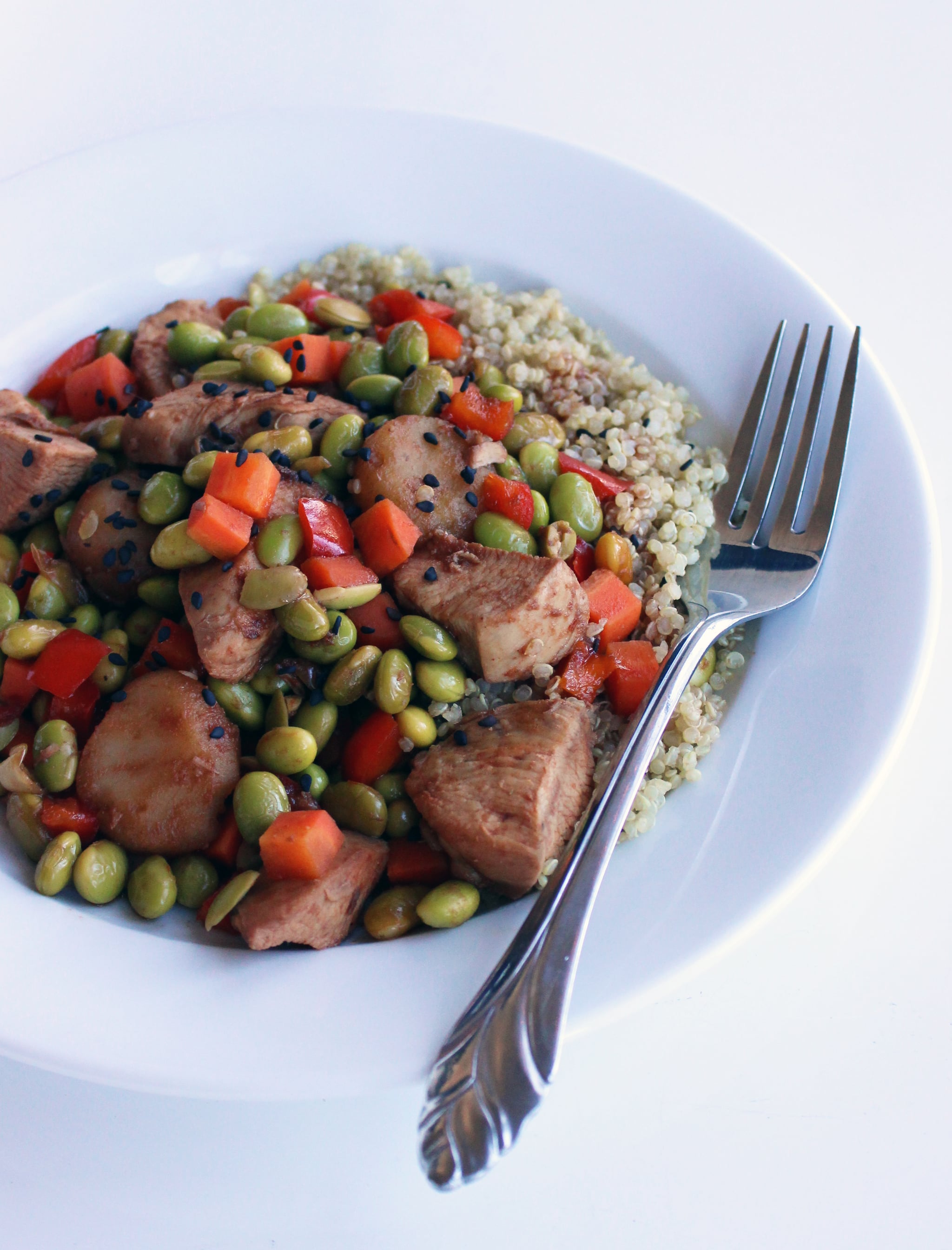 When you dial in Chinese takeout, sweet and sour chicken may sound like a healthy option, but this fried, battered, and saucy dish weighs in around 840 calories — and that's before you even think about piling it on over rice! Drop the phone, take out your crockpot, and curb your Chinese cravings with this slow-cooked iteration of sweet and sour chicken.
I'll be honest: this lightened-up and colorful recipe does not taste exactly like the real thing. But when you consider all the calories and grams of fat you're saving yourself — not to mention the fact it boasts almost all your vitamin C for a full day — it comes pretty darn close! Serve your sweet and sour chicken over whole-grain rice or quinoa to add even more fiber to your dinner plate.
Related: 16 Healthy Slow-Cooker Recipes That Basically Cook Themselves
Slow-Cooker Sweet and Sour Chicken
From Dashing Dish by Katie Farrell
Notes
I was not able to find fresh or frozen snow peas at the markets in my neighborhood, so I subbed in 1 cup of edamame, which upped the amount of protein and raised the calorie count. If you're concerned about making this recipe as light as possible, use snow peas to save yourself an additional 80 calories per serving.
The sauce should be thick after cooking, but if it is still too thin, simply turn the heat to the warm setting and let it sit for 30 to 60 additional minutes to let it thicken further.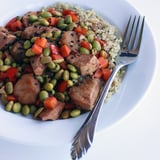 Ingredients
1 pound boneless, skinless chicken breast
2 tablespoons cider vinegar
1 tablespoon reduced-sodium soy sauce
1/4 cup low-sugar ketchup (or tomato paste)
1/2 teaspoon garlic powder
1/4 teaspoon salt
1 tablespoon sugar
1/2 cup diced carrots
1 small red bell pepper, diced
1 cup edamame (or 2 cups snow peas)
1 (8-ounce) can water chestnuts, drained
Sesame seeds, to garnish
Directions
Cut the chicken into bite-size pieces. Spray a 6-quart slow cooker with cooking spray. Place the chicken in the slow cooker. In a small bowl, whisk together the cider vinegar, soy sauce, ketchup, garlic powder, salt, and sweetener, and add it to the slow cooker.
Cover the slow cooker and cook on low for 5 to 6 hours or on high for 2 to 3 hours, or until the chicken is cooked through and the sauce has thickened.
During the last hour of cooking, add in the carrots, bell peppers, snow peas, and water chestnuts, and stir to combine.
Remove the chicken and veggies from the slow cooker, sprinkle with sesame seeds, and serve warm with whole-grain rice or quinoa, if desired.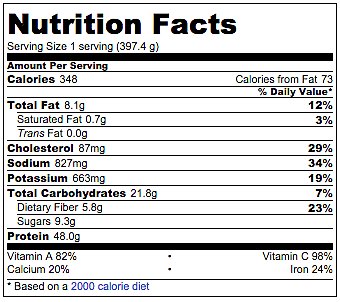 Source: Calorie Count
Information
Category

Main Dishes

Cuisine

North American

Yield

3 servings
Nutrition
Calories per serving

348
Image Source: POPSUGAR Photography