Healthy Tailgating Tips
Take These 4 Tips For a Healthier Tailgate
With football season in full swing, there are few activities that are more fun than tailgating with friends before a big game. If you want to make it through the day feeling on top of your game, a few healthy changes to your traditional tailgate can make a huge difference.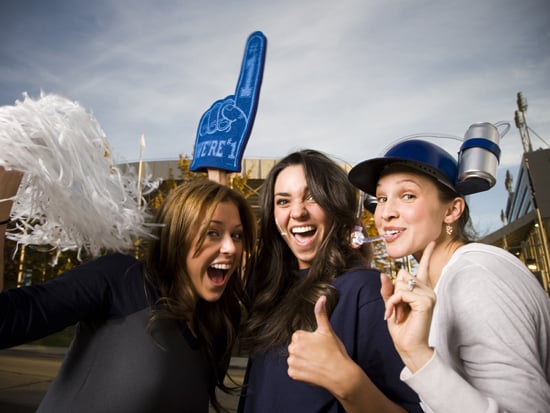 Eat a healthy breakfast: Showing up to a tailgate famished is bad news. If you arrive feeling starved, you're going to gobble up whatever you can get your hands on the fastest. Make the point to wake up early enough to enjoy a healthy protein-packed breakfast that will keep you satisfied for the long haul.
Back off the booze: Your tailgating past might have been all about the booze, but it's important to know when to call it quits. Calories and sugar aside, you have a long day ahead of you. If you drink too much and tire out fast, it's going to feel like a very long day.
Hydrate, hydrate, hydrate: The real key to a happy and healthy tailgate? Stay hydrated. Alternating between boozy drinks and big bottles of water will keep you free of headaches and pumped for the game.
Come prepared: Keeping things light at these events is nearly impossible. But touching down at the scene prepped with fresh and delicious food will allow you to stay on your healthy track. Cooking up a few healthy tailgating recipes like lightened-up chili or grilled wings at home is all that you need to stay committed to yourself — and make you a hit with fellow fans!