Healthy Thanksgivukkah Recipes
Latkes, Turkey, and Doughnuts For a Healthy Thanksgivukkah
I still can't believe that Thanksgiving and the first night of Hanukkah coincide this year! Even if you're going the traditional route for recipes on Thanksgiving, this healthy menu is perfect for another night when you'll be celebrating Hanukkah with a special (separate) meal. It also doesn't hurt that you could make use of some Thanksgiving leftovers . . .
Sweet Potato Latkes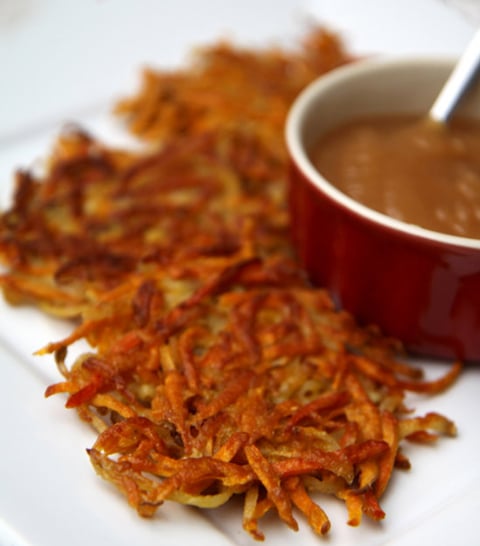 Photo: Jenny Sugar
Trade in your traditional potato pancake recipe (and sweet potato casserole) for Thanksgivukkah-appropriate carrot and sweet potato latkes. To keep things light, top off these beauties with a little all-natural applesauce or a dollop of nonfat Greek yogurt instead of traditional sour cream.
Fresh Fall Salad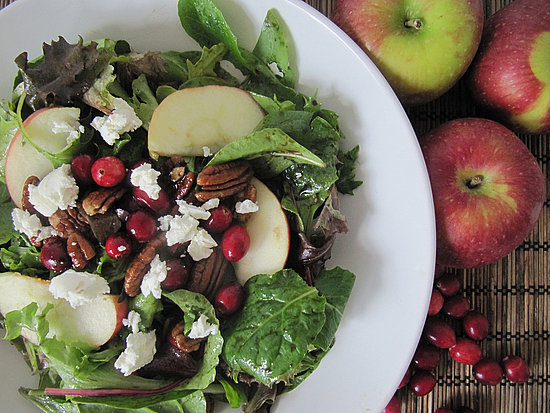 If you think cranberries are just for the sauce, this fresh cranberry and apple salad will put that notion to rest. The creamy goat cheese and crunchy pecans round out this salad recipe.
Herb-Roasted Turkey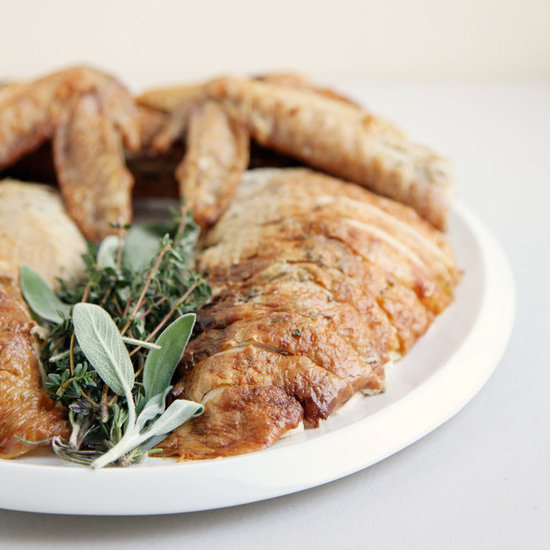 Photo: Nicole Perry
It just wouldn't be Thanksgiving without that beautiful bird! Cook up POPSUGAR Food's easy roasted turkey that makes use of fresh herbs like rosemary, thyme, and sage for flavor.
Fresh Orange-Cranberry Sauce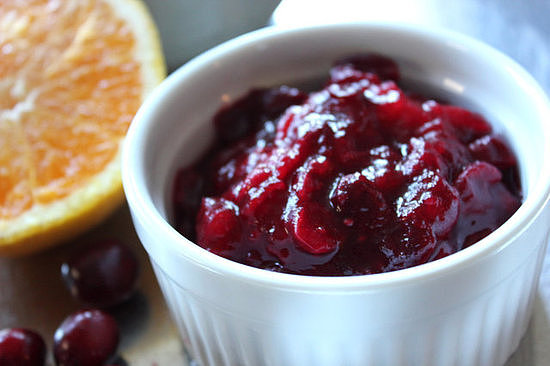 Photo: Leta Shy
Cut out the preservatives, and brighten up the flavor of the standard canned sauce with a bowl of orange cranberry sauce. It's so easy to make!
Light Noodle Kugel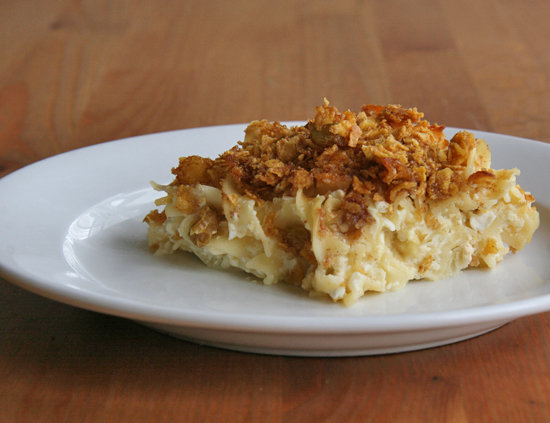 Photo: Lizzie Fuhr
Sure, latkes are the most well-known Hanukkah treat, but sweet noodle kugel holds a special place in my heart. Traditional recipes for this decadent dish pile on the cream, butter, and sugar heavily — but this lightened-up version is a healthier alternative that brings the same nostalgic flavors.
Baked Apple Cider Doughnuts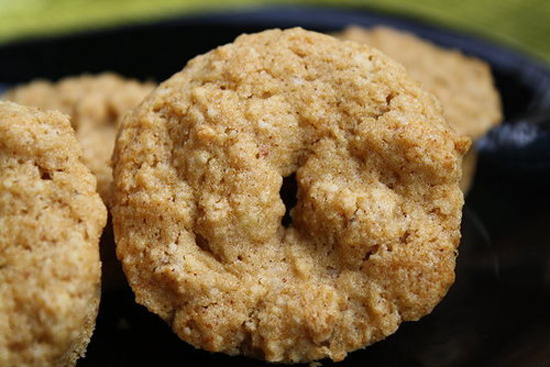 Instead of serving a heavy batch of fried doughnuts, pay homage to the oil that lasted eight nights with these baked gluten-free apple cider doughnuts. They're the perfect Fall treat to end your special meal.