Healthy Things to Do Before Getting Out of Bed
3 Healthy Things to Do Before Getting Out of Bed
Whether you wake up to an alarm or your body's inner clock pulls you out of slumber, take a few minutes to get your day off to a healthy, stress-free start. Here are three things you should do before even hopping out of bed.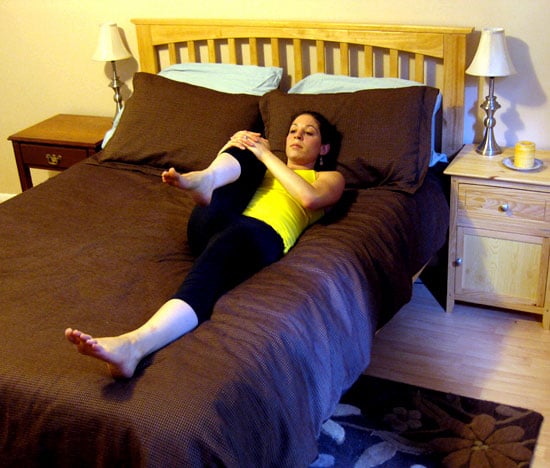 Yoga: Who says stretching is just for the mat? Here are seven stretches you can do on your comfy mattress to relieve overall tightness, ease low back or hip pain, and get your blood circulating. Keep your eyes closed while stretching and take this time to breathe deeply and meditate.
Sip on nature's beverage: Before hitting the hay the night before, fill your reusable water bottle and put it on your nightstand. When you wake up, slowly sip on eight or more ounces to rehydrate and help you naturally wake up. It's also a good time to make a mental gratitude list, thinking of all the things you're thankful for that day.
Jot it down: Make sure there's a pad and pen ready in your nightstand drawer so you can grab them and make a to-do list for the day. Having an actual list can help you figure out which things need top priority and which can wait for tomorrow. It will help ease anxiety and stress and make you feel more prepared for the day ahead.