Healthy Time-Saving Tips
4 Time-Saving Tips For a Healthy Lifestyle
Summers can be incredibly busy — between shuttling kids to and from activities to planning and going on vacation, all the activities that come along with the season can leave you pressed for time. Luckily, we've got a few suggestions for how to maintain a healthy lifestyle, even if you've only got minutes to spare.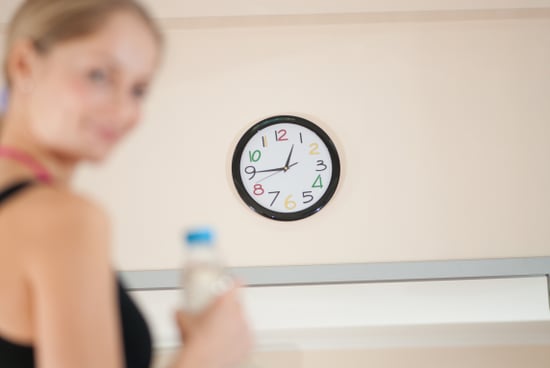 Total-body in 20: Breaking up your workout in just 10- or 20-minute increments ensures that you'll break a sweat and burn calories without having to devote too much time out of your day. Even more efficient is making sure that your workouts target all areas of your body. For short workouts that you can do anywhere, check out our fast full-body workouts.
Home cooking: It's easier to cook healthily if you've already done the legwork. Shop for produce and other groceries at the beginning of the week so you can plan every night's dinners — check out one of our healthy dinner plans for the week here. You can also store individual servings of smoothies or sauces (using an ice-cube tray!) in your freezer to have at hand while whipping up a meal.
Read on for more time-saving tips!
Gym efficiency: Gym workouts can be a time suck, since you've got to factor the commute and locker room pit stop into the mix. Shaving a few minutes out of your workout can make the idea of "going to the gym" less daunting. Cut your workout time by taking a 45-minute class instead of an hour or doing one fewer set of your circuit workout (never, however, cut out your warmup or cooldown!), and follow our time-saving tips for getting in and out of the locker room fast.
Making time: Always feel like something comes up whenever you want to exercise after work? Moving your workout time can help you feel like you have more time to stick with it. Whether it's popping in a DVD after you wake up or even just ducking out at lunch for a brisk walk, make it your goal to do something active every day, no matter how small.