Healthy Tomato Snacks
3 Terrifically Tasty Ways to Snack on Tomatoes
Juicy and sweet, tomatoes are full of antioxidants such as lycopene and beta-carotene. They're also still in season, making now the time to use up the last fruits in your garden, or find them pretty cheap at the grocery store or farmers market. Aside from enjoying them alone, here are some healthy snack ideas using delicious Summer tomatoes.
Gluten-Free Quinoa Pizza Bites
If you're a pizza-holic, try these gluten-free quinoa bites, which are packed with fiber and protein. This savory recipe is made with cherry tomatoes and makes a delicious snack or appetizer.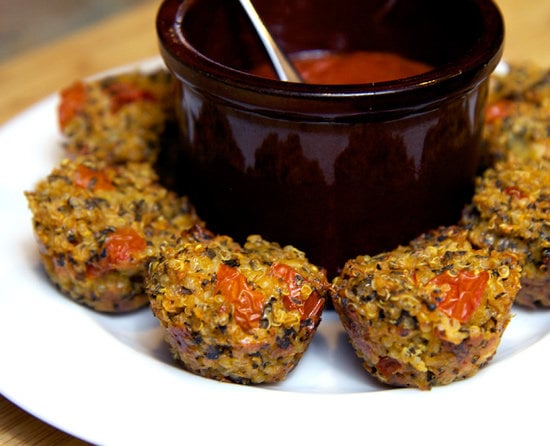 Easy Bruschetta
Made with tomatoes, fresh basil, garlic, balsamic vinegar, and olive oil, this satisfying recipe for bruschetta is a cinch to whip up. Top it on sliced pieces of toasted baguette, and you'll feel like you're taking a bite right out of Summer.
Continue reading for another delicious tomato recipe.
Cheesy Vegan Stuffed Tomatoes
You'll never guess that these gorgeous-looking roasted tomatoes aren't stuffed with goat cheese — the filling is actually tofu! Aside from being low in fat and cholesterol, they're also super simple to make and a delicious way to enjoy fresh garden tomatoes.
Source: Flickr User SummerTomato