Healthy Travel Tips From Valerie Waters
Travel Healthy With Tips From Trainer Valerie Waters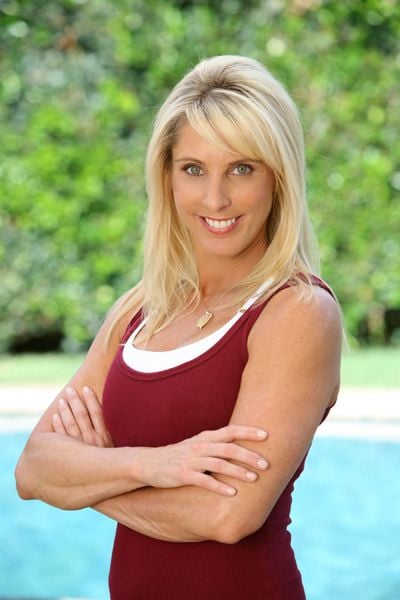 There's a good chance you'll be traveling this holiday season, making it much more difficult to stick with a healthy routine. And while it's difficult, it's definitely not impossible — especially when armed with these tips from celebrity trainer Valerie Waters. Given that the OpenSky insider trains the likes of Jennifer Garner and Poppy Montgomery, she definitely knows how to keep the always-moving gal healthy and fit.
Front-load your nutrition: When visiting family, it's likely most parties, indulgent meals, and social commitments will happen at night. Valerie's advice is to start each day with a well-balanced, healthy breakfast. Valerie's go-to breakfast is a powerful shake made with Sun Warrior protein powder, super greens, and chia seeds. "I still work on making the best choices at all my meals, but it's always helpful knowing I started the day right," Valerie said. Check out even more ideas for healthy, protein-packed breakfasts.
Always make time to sleep: Whether it's a packed schedule or a different time zone, being away from home can make finding quality time with your pillow hard to come by. This is something Valerie knows all too well, so to help her sleep when she's away from home, she downloads nature sounds, like rainwater or breaking waves, on her phone to help her fall asleep more easily. While it's easy to do when you're away from home, avoid running yourself ragged by always making time for quality sleep. Take Valerie's tip to heart by downloading these sleep apps before you leave for your trip.
See two more tips from Valerie after the break!
Bring your gym with you: Never leave workouts to chance; that's Valerie's motto. Aside from scheduling time to exercise during a trip, it's also important you have the right equipment with you. Valerie and her clients always travel with her portable Total Valgym, which can fit easily into a purse. If you don't have this kit already, then make sure to always pack these fitness travel essentials.
Stay hydrated: Traveling or not, "always remember to drink your water," says Valerie. "I think people start forgetting when it's cold and they are dashing around, but this is always an important fitness advice." Staying hydrated not only keeps metabolism steady, but it also keeps your energy up, which is so important when you're on the go. Take your water with you, wherever you go, so you can sip it throughout the day.