You know that frequenting the supermarket and ordering out isn't the healthiest option, but something nothing can beat the taste of the store-bought stuff. Luckily, you don't have to sacrifice your favorite ready-made foods. You just have to spend a tiny bit of time in the kitchen — about as long as it would take to wait in line at the store! These fast, waist-friendly versions of popular store-bought items are easy to make and will hit the spot.
Photo: Anna Monette Roberts
Chipotle Burrito Bowl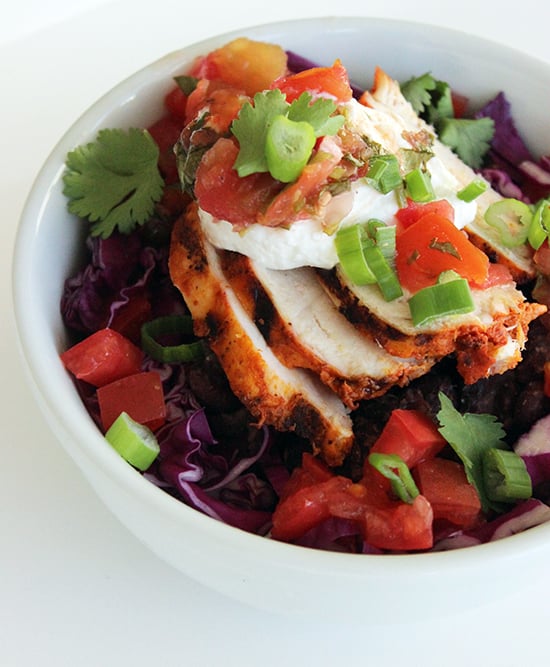 A Chipotle chicken burrito bowl with all the fixings like salsa, cheese, and sour cream can weigh in around 745 calories [1]. Opt for a homemade version of a Chipotle chicken burrito bowl [2] to cut half the calories of your favorite fast-food lunch.
Photo: Lizzie Fuhr
Girl Scouts Thin Mints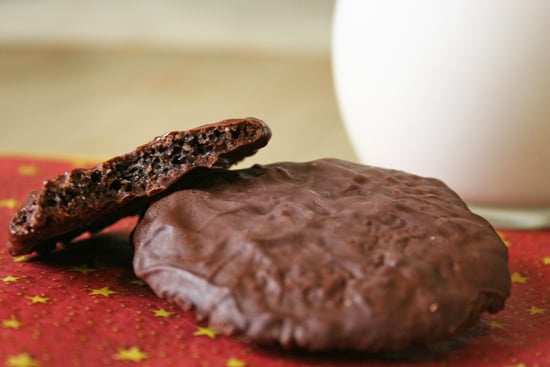 Whether you missed the boat on the Girl Scouts cookies this year or just need a healthier option, these vegan and gluten-free Thin Mints [3] will be your new dessert obsession. Pop these thin, flaky cookies in your freezer for a treat anytime you feel the need.
Photo: Anna Monette Roberts
Snickers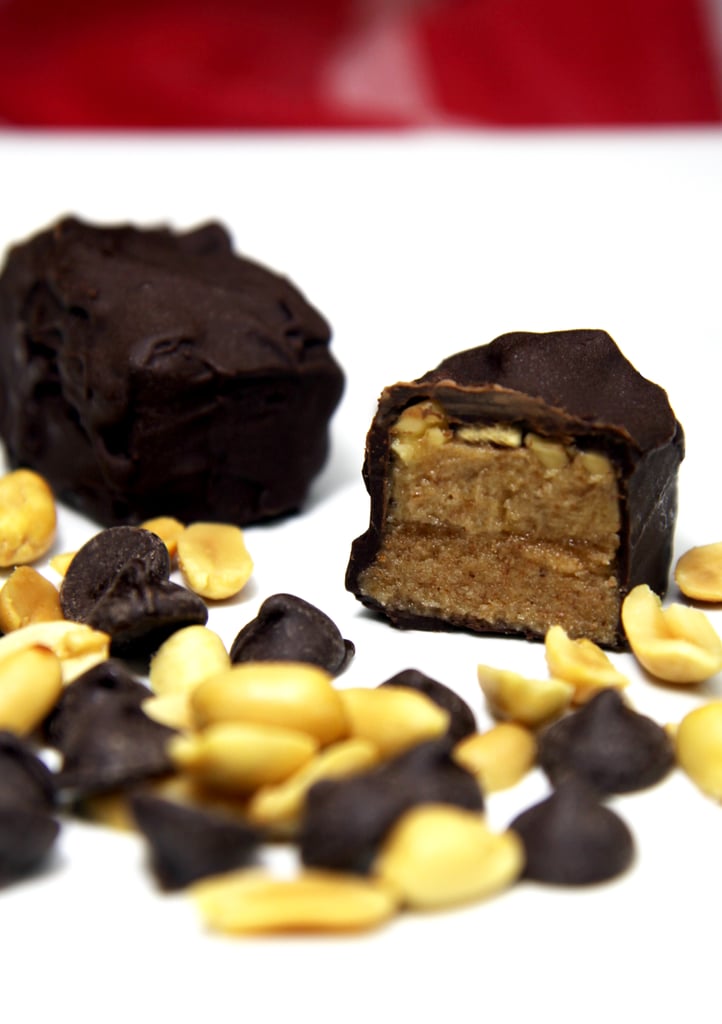 These vegan, Snickers-inspired candy bars [4] have all the taste without the unpronounceable ingredients.
Photo: Jenny Sugar
Trader Joe's Citrus Chicken Salad
This version of Trader Joe's citrus chicken salad [5] tastes better than the original and is just as low in calories. A mix of digestion-relieving cabbage and papaya and hydrating, antioxidant-rich daikon [6] — along with a tangy Thai-inspired citrus dressing — makes for a flavorful, filling lunch that's high in protein and low in fat and calories. Plus, since this recipe makes three servings, you can make it ahead and have lunch ready for most of the workweek.
Photo: Leta Shy
Starbucks Feta Wrap
Lower-calorie Starbucks spinach feta wraps may seem like a smart grab-and-go morning option, but the wrap contains a number of preservatives and 36 percent of your recommended sodium [7] for the whole day. For something almost as convenient, whip up this superfast spinach feta wrap [8] at home instead.
Photo: Lizzie Fuhr
Fruit Roll-Up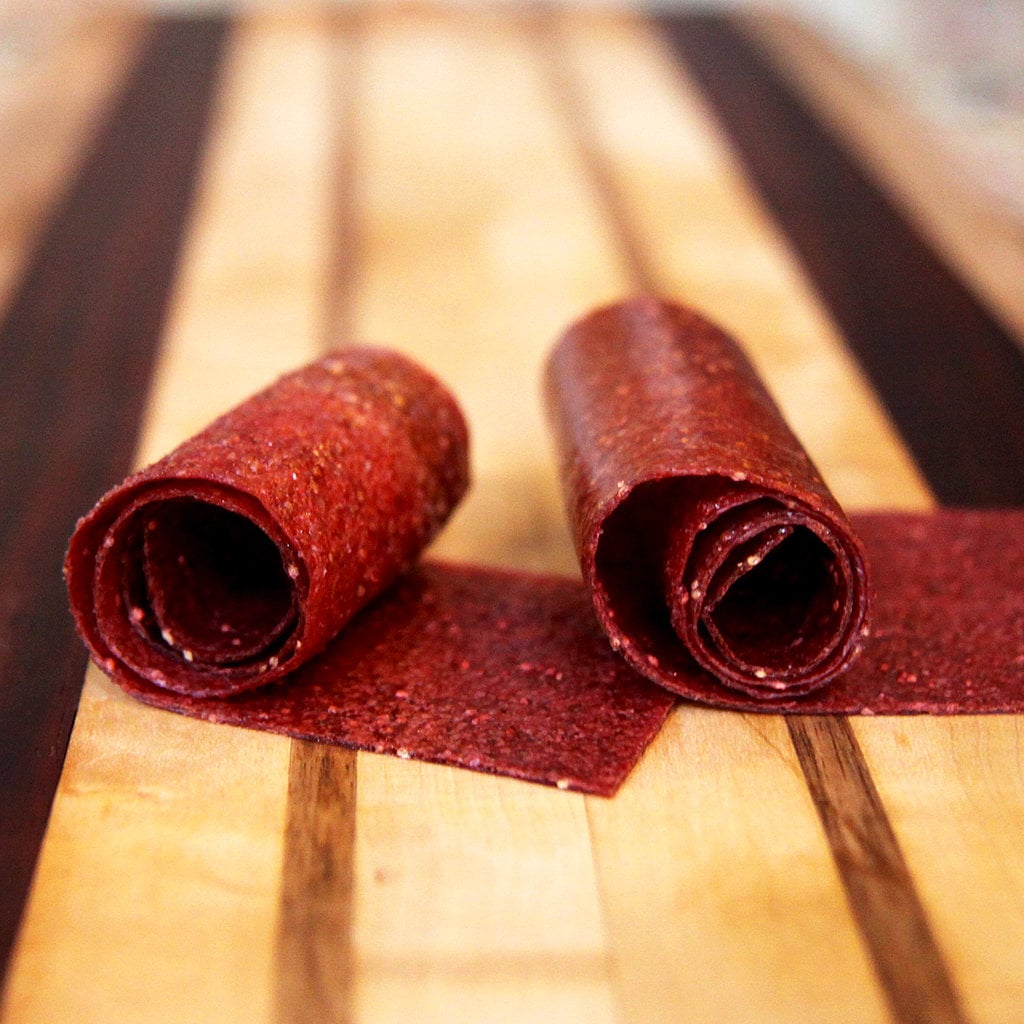 With a food processor, an oven, and a Sunday afternoon at home, it's easy to whip up a batch of fresh-tasting fruit leathers [9] for a fraction of the cost of the store-bought kind. And bonus — these homemade fruit leathers contain 15 calories instead of the 50 in their supermarket counterparts [10].
Photo: Jenny Sugar
Trader Joe's Bistro Salad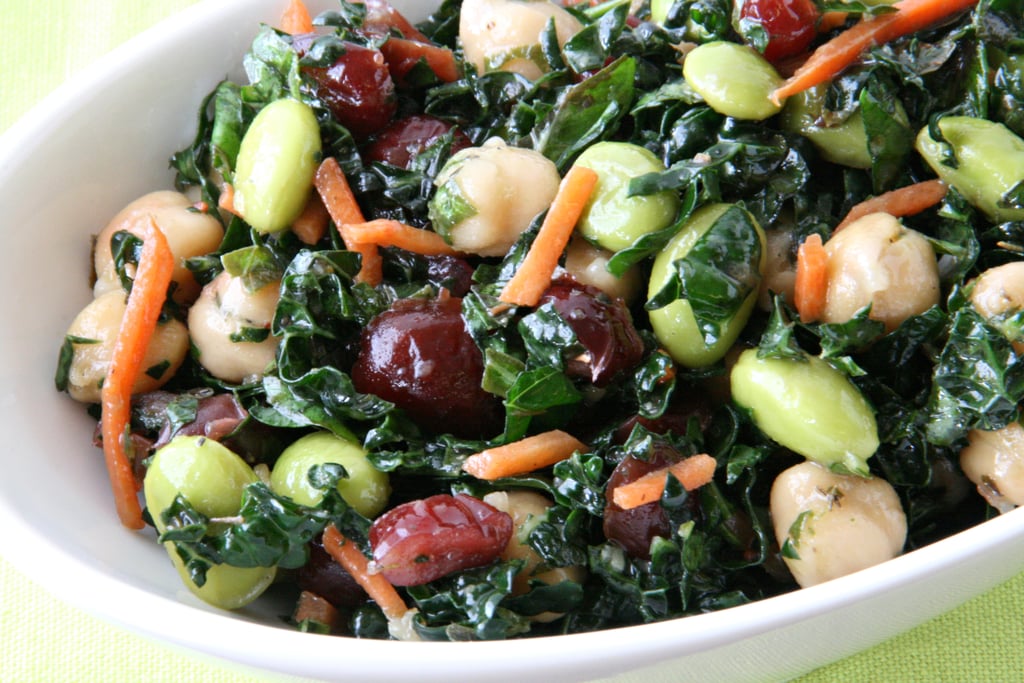 High in protein and fiber, this kale and edamame salad [11] is inspired by the Trader Joe's staple. Save money by making this in bulk to enjoy during the workweek.
Source: Shockingly Delicious [12]
Reese's Peanut Butter Cups
These Reese's-inspired almond-butter cups [13] are simple to make and far lower in sugar and fat than anything in the candy aisle. Don't run from your peanut butter cup obsession — just choose a healthier option!
Photo: Jenny Sugar
Girl Scouts Samoas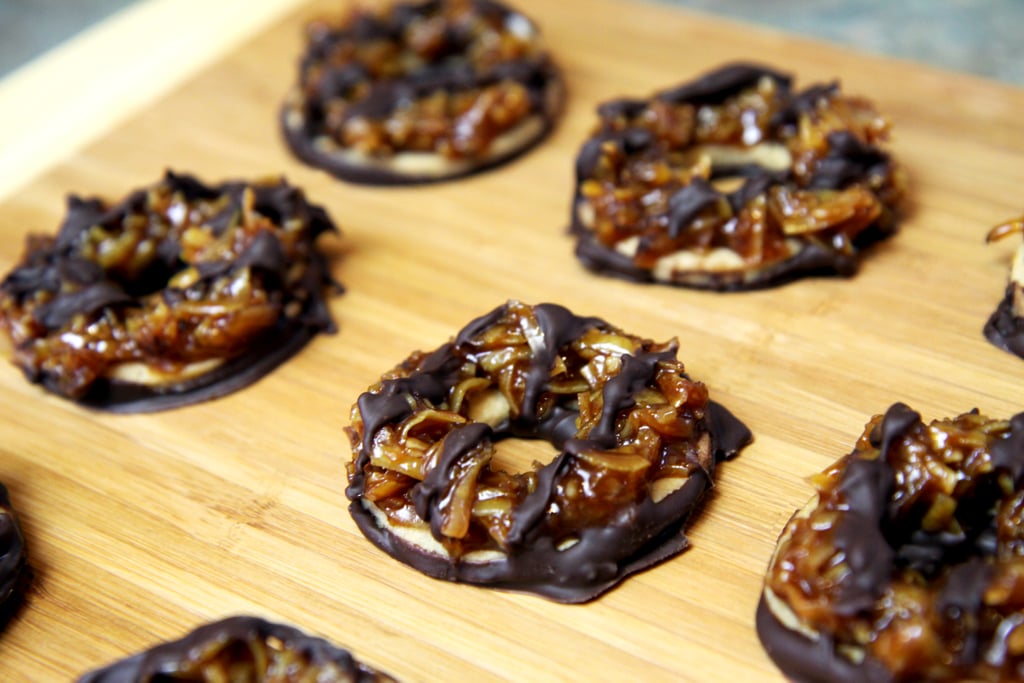 If you're vegan but miss those chewy, caramel-topped Girl Scouts Samoas, here's an egg- and dairy-free alternative [14] that's also trans fat free.
Photo: Jenny Sugar