Healthy Watercress Recipes
Protect Your Body From Exercise Stress With These Watercress Recipes
We all know exercise is good for us, but that doesn't mean there's no downside — studies have shown that intense workouts release free radicals and lead to body stress. To protect against the effects of pounding on the treadmill, add watercress to your diet, researchers say.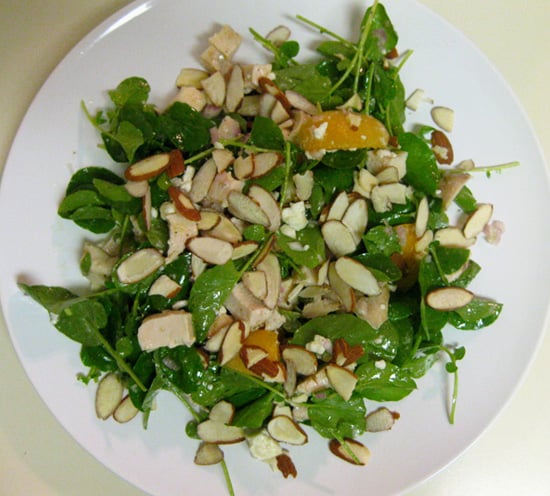 In a study published in the British Journal of Nutrition, 10 men ate a small bag of watercress before they exercised vigorously on the treadmill. Their cells were compared with data of people who worked out similarly but without eating watercress. The results showed that the group who ate watercress had less DNA damage than those who hadn't eaten the watercress. This isn't the first time watercress has been shown to be a powerful protectant when it comes to DNA damage — talk about a superfood! The scientists found that the protective benefit from eating watercress was cumulative, so the more you eat, the more protection you'll receive.
Ready to dive into the crispy, slightly spicy produce? Here are three watercress recipes to try.
Chicken and Watercress Salad
Have only 15 minutes? This fast and easy chicken and watercress salad is a great way to use up leftover roast chicken.
Read on for two more recipes.
Turkey and Cherry Compote Sandwich
Keep celebrating Summer with this flavorful sandwich combination — roasted turkey with watercress and cherry compote.
Green Detox Juice
Besides ridding your body of free radicals, watercress also helps cleanse your digestive system. So what better way to enjoy the green than with others known to detox? Start your day off right with our green detox juice recipe.