Healthy Ways to Use the Freezer
Why Your Freezer Is Your Best Weight-Loss Tool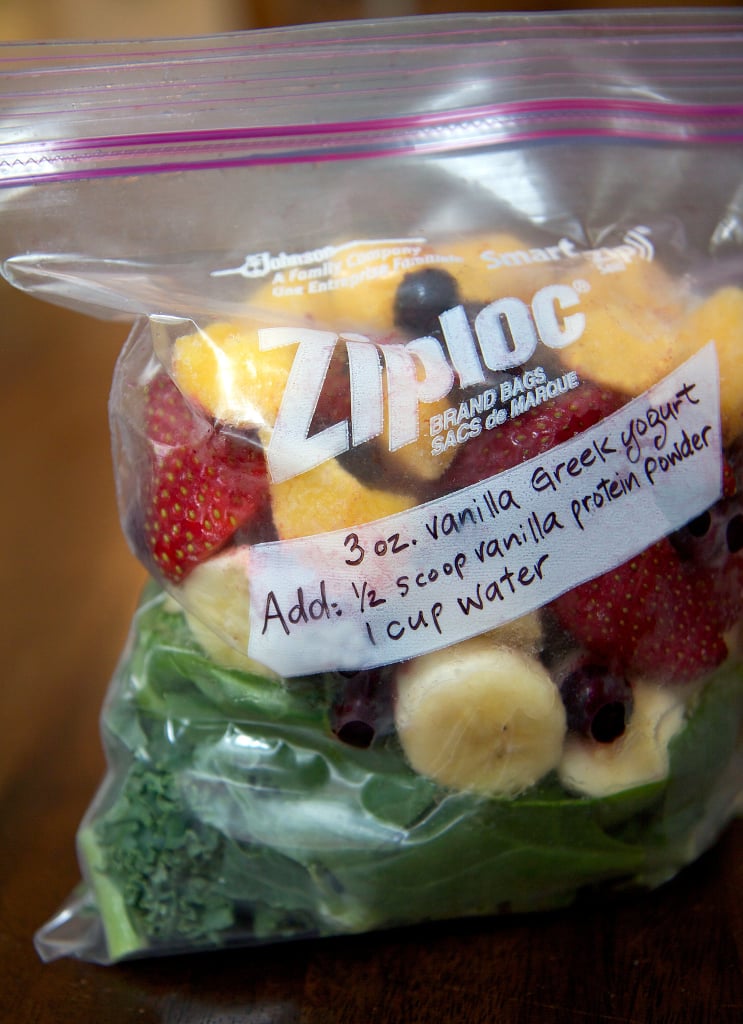 Smoothies may be a quick breakfast to slurp down, but they certainly can take a great deal of prep, especially if you use fruit you need to peel like mangoes, oranges, or kiwis. Prepping ahead of time means you can whip up a smoothie in just a few minutes.
Wash, peel, and dice fruit and store the smoothie ingredients you'd use for one smoothie in bags in the freezer. My favorite is one sliced banana, one cup of blueberries (can use frozen), six sliced strawberries, half a cup of sliced mango, and a big handful of spinach. Cutting the fruit in small chunks is recommended to ensure they puree well.
Pour the frozen fruit in your blender or food processor and add yogurt, milk, peanut butter, or whatever other ingredients you choose, and a little water, and your smoothie will be ready in no time.