Heartburn Causing Foods
Got Heartburn? You May Want to Avoid These Foods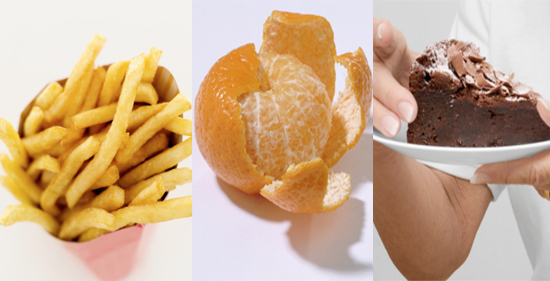 When we overeat or consume spicy foods, oftentimes the gate between our esophagus and stomach doesn't close, which allows acid to move into the esophagus and therefore cause a burning sensation called hearburn. If you happen to experience more than two heartburn episodes per week, than you may be one of the 20 percent of adults who suffer from gastroesophageal reflux disease (GERD). Heartburn can be triggered by factors such as being overweight, smoking cigarettes, overeating, or taking aspirin or ibuprofen — but did you know that specific foods cause heartburn as well?
Keep reading to find out what these foods are and what you can do about it.
According to the American Gastroenterological Association, here are the foods that you should avoid to reduce your chances of experiencing heartburn:
Fried, fatty foods.
Foods that contain peppermint or chocolate — I thought peppermint would have the opposite effect!
Carbonated drinks, alcoholic beverages, and coffee.
Tomato sauces and condiments like ketchup and mustard.
Any acidic foods (foods containing vinegar, citrus juices, and citrus fruits).
If you do get a sudden case of heartburn, try to keep yourself upright. If you are lying down, prop yourself up with some pillows since this will prevent more acid from seeping into your esophagus.
Taking an antacid can help (it neutralizes the acid in your stomach). Take ones that contain both magnesium hydroxide and aluminum hydroxide (one causes constipation while the other causes diarrhea so they counteract each other) like over-the-counter brands Maalox and Mylanta. And for natural healing remedies, try some papaya enzymes, or make sure you eat some of these foods, which are said to prevent heartburn.