Heated Vest For Winter Enthusiasts
Heated Running Vest: Cool or Not?
In the Winter months, exercising outdoors can seem like the last thing you want to do because of the frigid, biting temps. If you need a little warming up, check out this heated vest by Venture ($159). Made for active Winter folks, this rechargeable battery-powered vest is meant to keep you toasty without having to layer on tons of bulky clothes.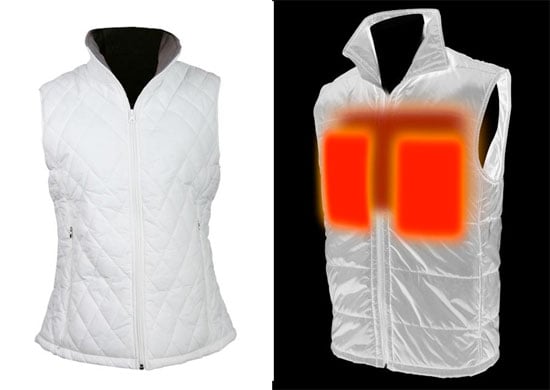 I know it's cold out there, but when you start moving around, your body heats up, so I'm wondering whether this heated vest will make you overheat. I guess you can just turn it off it that happens, but then is it worth the dough? What do you think? Is this a snow bunny's dream or is this heated vest overpriced and unnecessary?