Helen Mirren Diet, Exercise, and Body Image Quotes
Helen Mirren's Wise Words
Happy birthday, Helen Mirren! The actress and 2011's Body of the Year turns 67 today, and to celebrate, we're taking a look back at some of Helen's quotes on aging, healthy living, and looking good.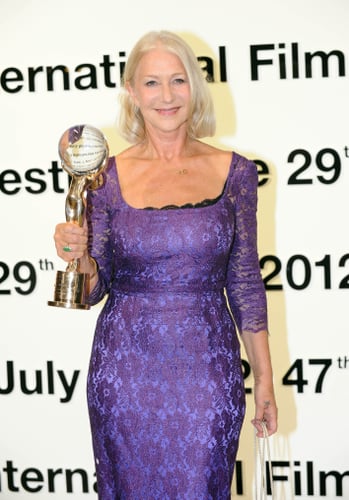 On moderation: "I've never done anything to excess," she told People. "I've never drunk or eaten too much. It helps to stay balanced."
On that famous bikini shot: "I happened to be holding my stomach in because my husband was taking my photograph," she said. "Three weeks every six months, I decide to work out. I'm unbelievably lazy. If I had any form of self-discipline, I would look a lot better than I do."
On why younger isn't always better: "The hardest period in life is one's twenties," she told Esquire. "It's a shame because you're your most gorgeous and you're physically in peak condition. But it's actually when you're most insecure and full of self-doubt. When you don't know what's going to happen, it's frightening."
On fashion's obsession with thin: "I think it is completely iniquitous to have incredibly skinny girls on the runway. A lot of the girls are horrifically thin and of course they have a problem. Mostly the fashion industry chooses to turn a blind eye . . . The whole thing is based on fantasy," she's said.