Herbal Supplements to Aid Focusing
10 Herbs to Enhance Your Focus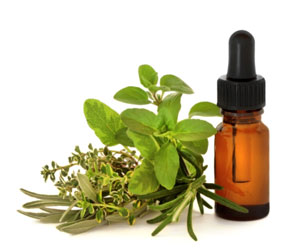 What are the chances you can read this story completely without letting your mind wander elsewhere? If it's slim to none, you may need to read it the most. With the television, blogs, cell phones, iPads, and kids running around my house, it's a wonder I can focus on any given task. When I'm exercising, I'm usually dialed into the task at hand, but when it comes to completing my to-do list, it better be written down or else it's likely not going to get a line through it. Instead of wearing blinders and plugging my ears, I've discovered some herbs and essential oils that are said to help one stay focused.


Rosemary
Ginger
Grapefruit
Basil
Black Pepper
Come check out the rest of my list!
Lemon
Peppermint
Eleuthero
Yerba Mate
Cedarwood
Do you use any of these items or a blend of them to help you stay on task?