Herbal Teas That Are Naturally Sweet
Naturally Sweet Herbal Teas: No Sugar Required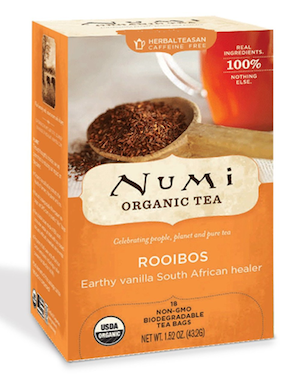 Sugar may be able to make something that tastes bitter seem delicious, but aside from that, it can wreak havoc on our bodies.
Many people put spoonfuls of sugar into their morning cups of tea and coffee each day, without even knowing the health risks. There are lots of tips and tricks for decreasing your sugar intake, but one simple solution I've come across is swapping out your normal tea for a naturally sweet herbal tea. Now you can satisfy your sweet tooth without opening up the sugar bowl.


Here are a few of my faves:
All these teas are created from herbs with sweet properties on their own — no sucrose or glucose is needed to sweeten them up. And without having to add heaping spoonfuls of sugar to each one, you'll also be enjoying a calorie-free tea as well.
What is your fave naturally sweet herbal tea?