Hidden Chemicals in Popular Products Increase Cancer Risk
Breast Cancer Risk: Hidden Chemicals in Everyday Products
When buying products, reading labels may be one of the best ways to figure out if something contains chemicals that you'd rather avoid. But a study released earlier this year found chemicals in many everyday products that may increase your risk of developing cancer or disrupt reproduction, and many of those chemicals weren't listed on product labels. As October is Breast Cancer Awareness Month, we wanted to revisit the findings of the study to help make us more aware of hidden risks.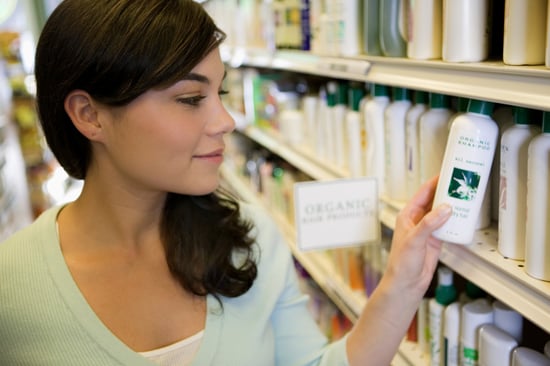 Partly funded by the US Centers for Disease Control and Prevention, the study, published in the journal Environmental Health Perspectives, tested 213 commercial products in 50 different categories. The study included many popular consumer products, including "alternative" products marketed as being safer and more eco-friendly.
The results were worrying; the study found that the products contained high levels of chemicals that have been linked to higher breast cancer risk, reproduction and growth problems, and asthma — even in those alternative products thought to be safer — including BPA, parabens, glycol ether, triclosan, and synthetic fragrances. And since many of these chemicals weren't listed on product labels, it can be hard for people to tell how much of a possibly unsafe chemical is in their favorite brands.
Want to know which types of products to try to avoid? Read on for the list.
The study recommends that consumers try to avoid products with synthetic fragrances, BPA, and regulated active ingredients. These include:
Vinyl products: Shower curtains and pillow protectors, among other vinyl products, had the highest concentrations of the chemical DHEP, which has been linked to asthma.
Fragranced products: Perfumed products like dryer sheets, air fresheners, perfume, and some sunscreens also had high concentrations of possible asthma-inducing and breast-cancer-causing chemicals.
Sunscreen: "Alternative" sunscreen marketed as safer (including one marketed for babies and children) had up to seven unsafe chemicals, including estrogenic UV filters, that were not included on the label.
Antibacterial products: The study recommends that people avoid products like soap or toothpaste or other cleaning products that contain triclosan and triclocarban; most people have high levels of these chemicals in their bodies from using these products.
The study also noted that a person who used the tested alternative surface cleaner, tub and tile cleaner, laundry detergent, bar soap, shampoo and conditioner, facial cleanser and lotion, and toothpaste would be exposed to 19 of the potentially harmful chemicals. All the more reason to think before you buy! Instead of using synthetic products, wash with soap and water and clean with plant-based materials. Use a vinegar-water solution to kill bacteria on your floors or remove any E. coli from your produce and a simple baking soda, plant-based soap, and lemon mixture to scrub away dirt from any household surface.