What's the key to fast weight loss? Strong muscles and a healthy diet that feeds them. Kick up your metabolism with these 10 high-protein lunches, each with at least 15 grams of protein per serving, that keep calories low while helping you build a strong body.
Santa Fe Vegetable Soup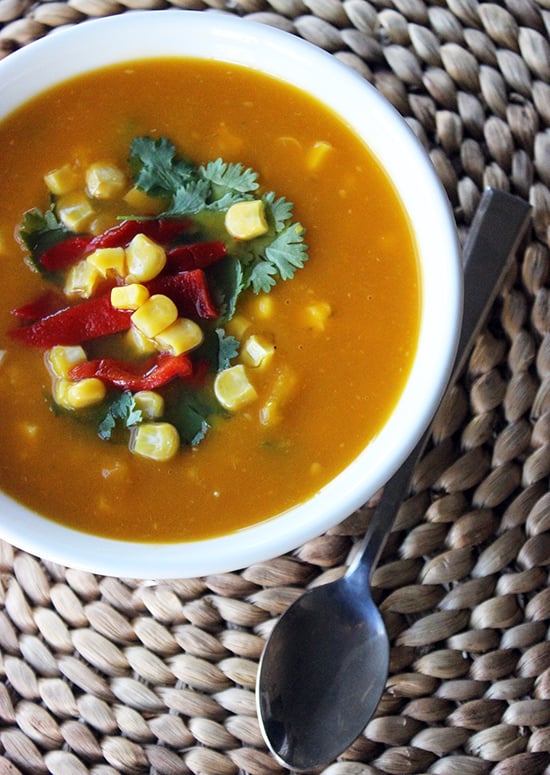 This Paleo-friendly vegetable soup [2] simmers nicely in your slow cooker for dinner — be sure to make enough for an easy lunch the next day. While this recipe uses shredded chicken and chicken stock, you could substitute them with more beans and vegetable stock for a vegetarian dish that still packs in the protein.
Protein: 36 grams
Calories: 321
Burrito Bowl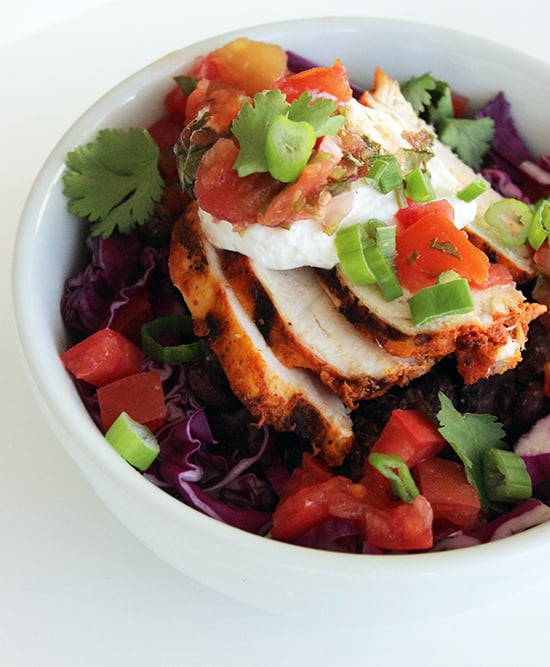 Move over, Chipotle. This healthy burrito bowl recipe [3] is half the calories and easy to make (the secret is precooked chicken breast). In under 10 minutes, you'll have a fresh lunch that hits all your Mexican takeout cravings.
Protein: 43 grams
Calories: 350
Baby Kale Sesame Chicken Salad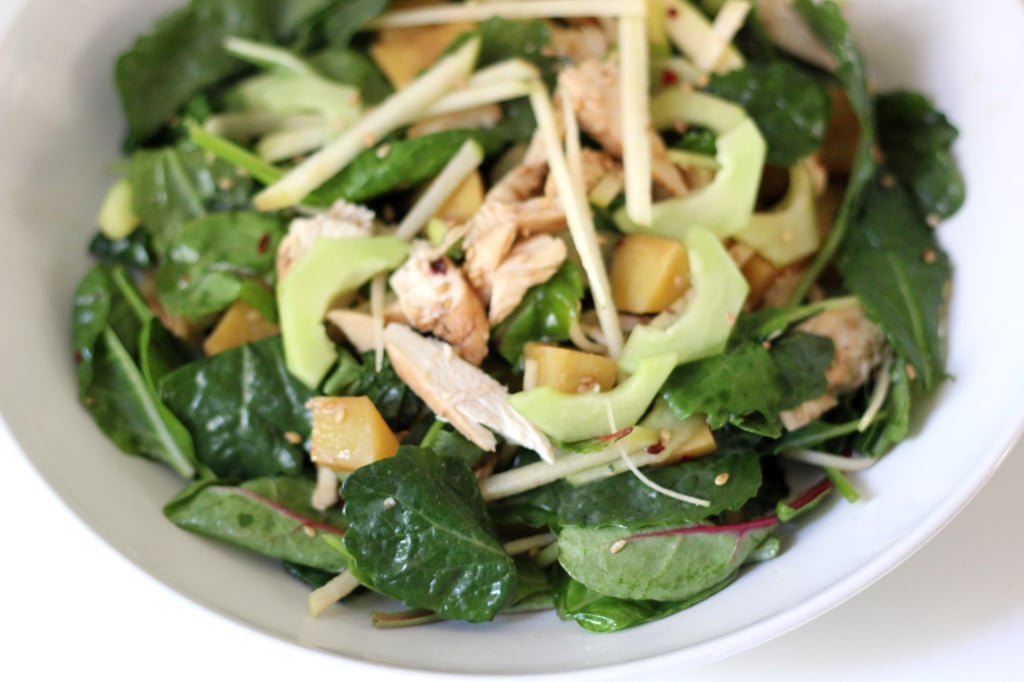 If you want to get on the kale bandwagon but aren't a fan of the leaf's strong taste, baby kale is your new best friend. The young leaves are mild tasting, much like spinach, but still pack the same nutrients as their older counterparts. This easy sesame chicken and baby kale salad [4] makes for a flavorful lunch.
Protein: 30 grams
Calories: 414
Paleo Stuffed Peppers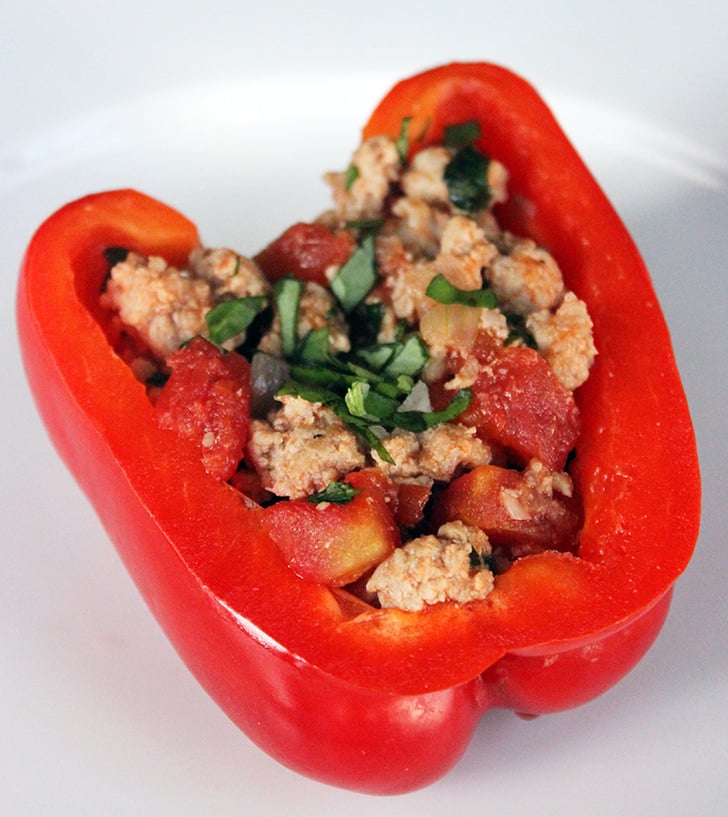 Save a serving of these light and easy Paleo stuffed peppers [5] for the next day. You can dice the peppers and serve them atop a bed of greens for a nutrient-packed lunch that will keep you energized throughout the day.
Protein: 32 grams
Calories: 285
Vegan Spiced Lentils and Quinoa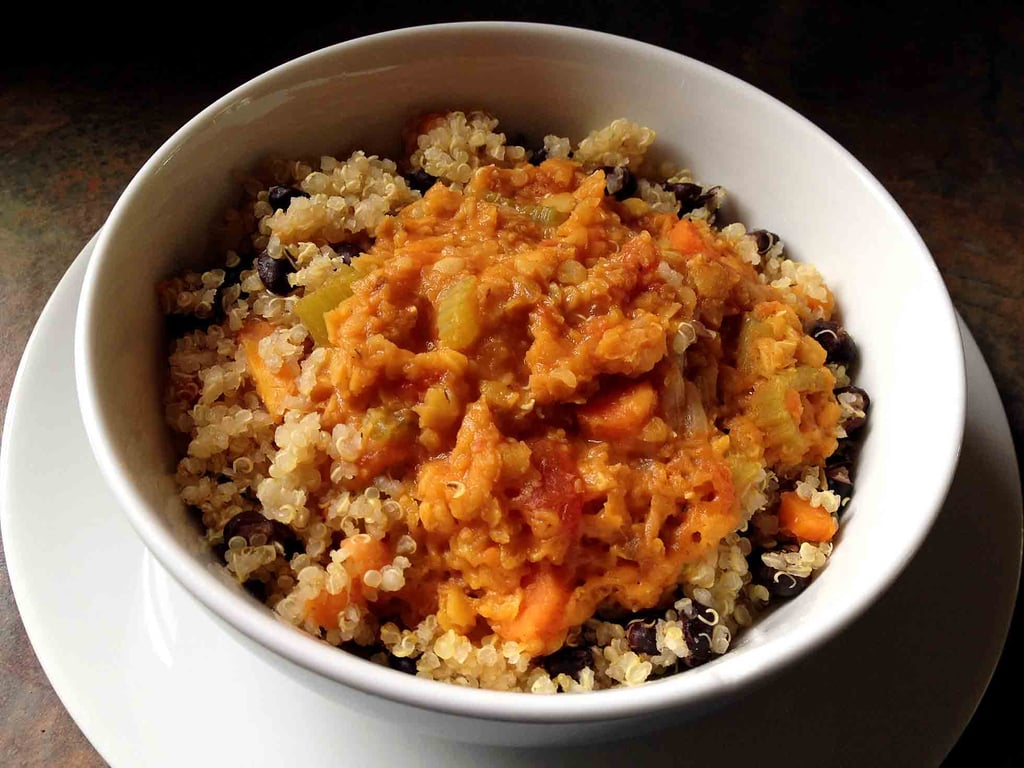 This vegan spiced lentils and quinoa [6] dish is so good, you'll want to make a big batch on Sunday to enjoy throughout the week. Chock-full of protein, fiber, and good-for-you spices, this meal is sure to become a lunch staple.
Protein: 19 grams
Calories: 370
Tortilla-Less Soup
A low-carb tortilla soup [8] that's ready in 20 minutes? Sign us up. There are so many flavors in this comforting Mexican soup recipe, you won't even miss the high-calorie, high-carb strips of tortilla.
Protein: 26 grams
Calories: 194
Sushi Bowl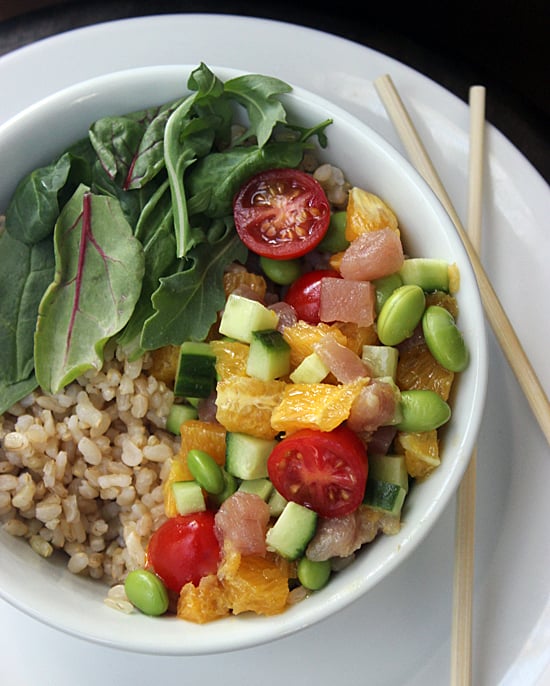 A chirashi sushi bowl [9] may seem fancy, but it's the perfect simple and easy meal for a weekday lunch. Just be sure you look for sushi-grade fish, and remember to keep everything refrigerated until lunchtime.
Protein: 22 grams
Calories: 402
Vegetarian Soba Noodle Salad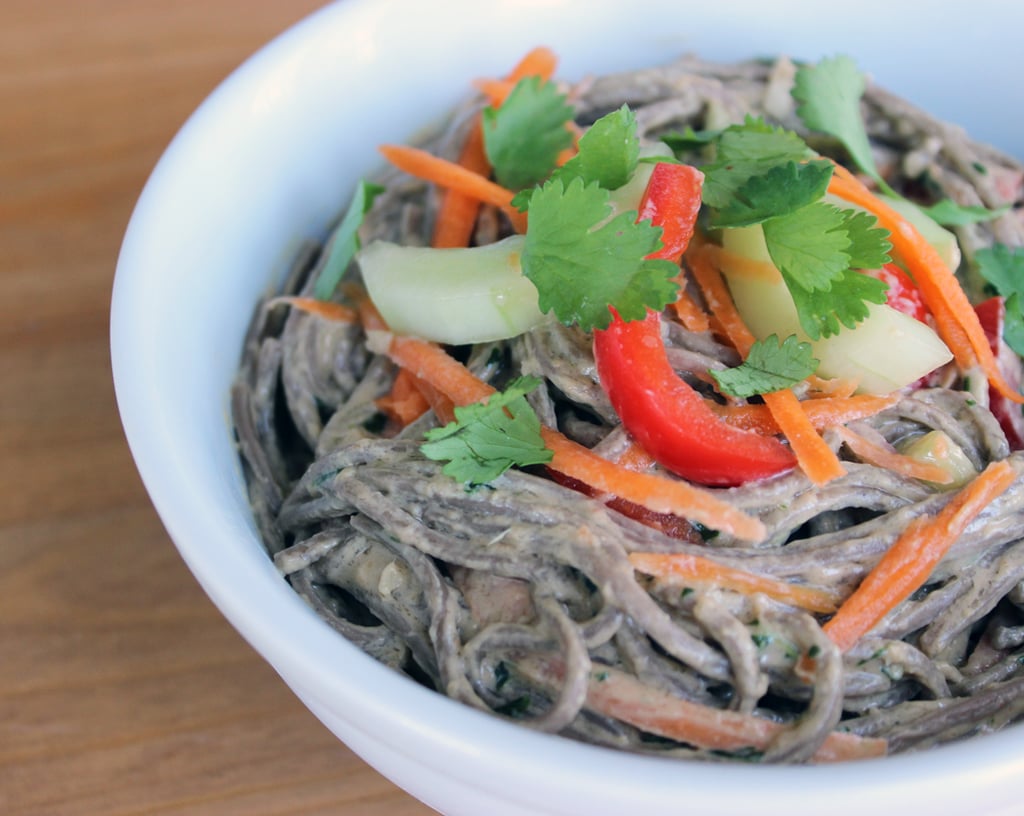 This Thai-inspired soba noodle salad [10] is chock-full of veggies and flavor — in fact, the peanut-butter-based dressing gets better the next day (hello, leftovers!). This is a great option, if you're vegetarian or looking for a meatless midday meal.
Protein: 17 grams
Calories: 424
Easy Bean Burger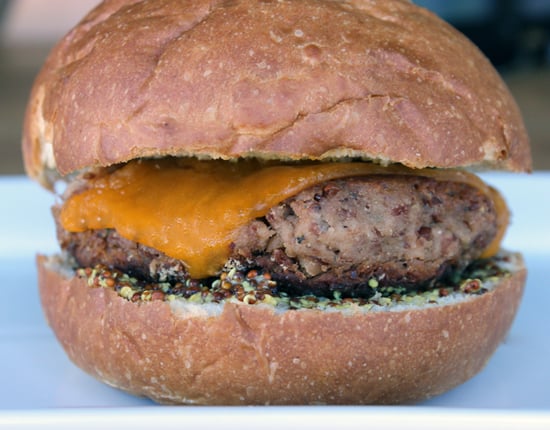 Whip up a few of these easy bean burger patties [11] early in the week, and you'll have a protein-packed vegetarian base for several lunches. Make a burger, add the chopped patty to soups, or make a low-carb wrap — these quick patties are extremely versatile.
Protein: 22 grams
Calories: 520
Slow-Cooked Mexican Chicken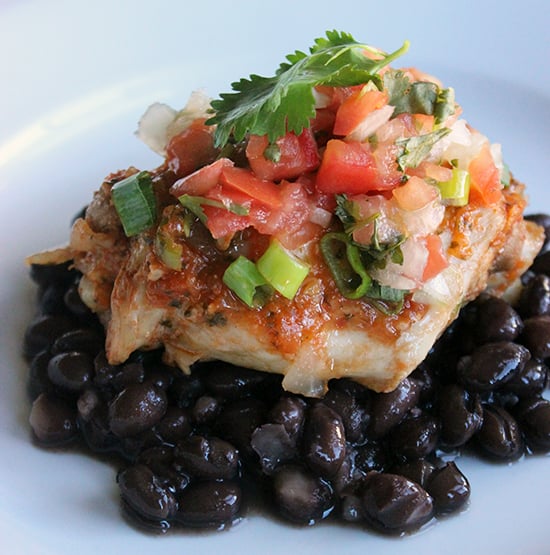 Another slow-cooked meal that takes 15 minutes to prep and works well as leftovers for lunch: this Mexican chicken and beans Crock-Pot meal [12] is full of flavor as well as protein.
Protein: 50 grams
Calories: 381