High-Protein Vegan Breakfasts
Summer Starts: 5 High-Protein, Vegan-Friendly Breakfasts
Vegans are often on the hunt for a new and tasty protein-packed breakfast. These five animal- and dairy-free recipes are all varied, but they each share one common thread: at least 10 grams of protein per serving. Whether you prefer a sweet or savory start to your day, there's an option on this list for everyone.
Banana Bread Batter Oatmeal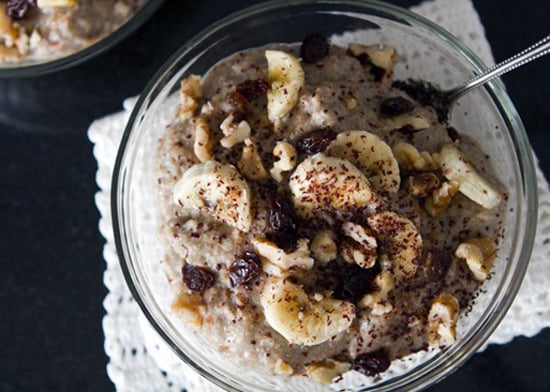 Banana bread lovers will fall hard for this banana bread batter oatmeal recipe with just under 12 grams of protein. While you can enjoy it warm, it's even more delicious when served cold!
Apple Cinnamon Overnight Smoothie
The refreshing coconut water in this fiber- and protein-packed apple cinnamon flaxseed smoothie from registered dietitian Erin Palinski makes it a hydrating and healthy Summer breakfast.
Southwestern Tofu Scramble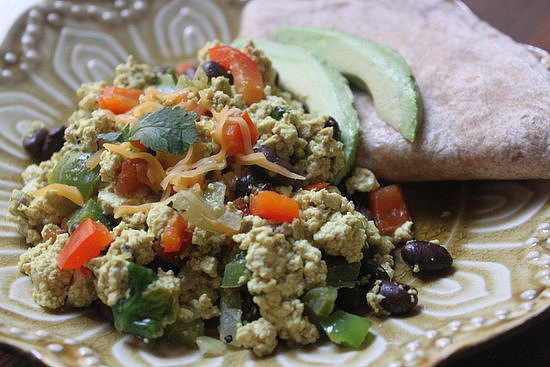 Try a riff on classic scrambled eggs with this hearty Southwestern tofu scramble. Beyond the protein, it's filled with fresh vegetables and healthy spices like turmeric and coriander.
Keep reading for two more high-protein vegan breakfast recipes.
Quick Quinoa Bowl
Make the most of your leftover grains with this quick quinoa breakfast bowl. There's just one swap necessary: instead of Greek yogurt, dollop on your favorite soy variety.
Banana-Carob Protein Bars
For a vegan grab-and-go breakfast, cook up a big batch of these banana-carob protein bars for the week to come. Instead of egg whites, be sure to use an egg replacement; this way the recipe is 100-percent vegan-friendly.